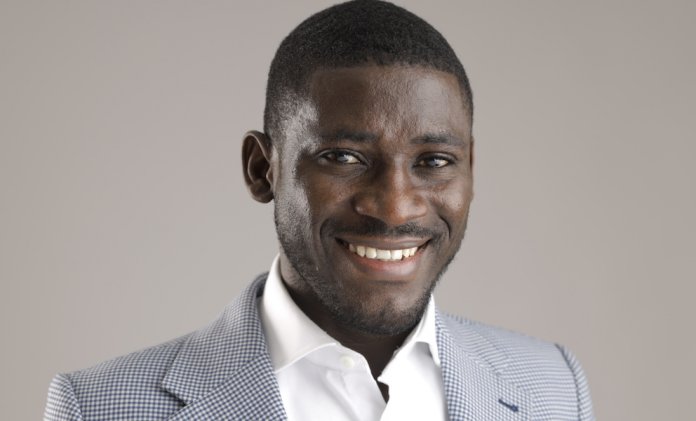 By Oluchi Chibuzor
A new version of The Digital Entrepreneur book, a proven strategy for earning seven Figures income online has been re-launched to accommodate major trends that have changed the narrative in a technological driven 21st century world.
The book is part of The Digital Entrepreneur Program (TDE) designed by the author to help individuals and businesses in Sub-Saharan African countries and beyond enhance their business performance and profitability by leveraging on the 21st Century's Digital Tools.
The Author and founder Digital CEO Tribe, Samson Olatunde, whose mandate is to educate and empower one million Africans with Digital Skills to earn legitimately seven Figures Online told journalists in Lagos, that having discovered that most entrepreneurs have failed to market their products and services digitally, decided to incorporate major trends to help them leverage online tools.
He said today's professionals, entrepreneurs, salespeople are enthusiastic to grasp the state-of-the-art benefits of the internet, social media, digital learning and tools because technology has and was still helping SMEs in the country.
"Technology innovations are unavoidable, and its integration is changing the competitive paradigm in which all businesses operate in years. Small businesses are becoming more vital as they emerge as a dominant force that is impacting the growth of national economies.
"Digital marketing guarantees you the goal of reaching potential customers at the right time across the country. The book exposes you to the benefits of e-marketing, how to create lead contents and make exemplary efforts.
"Through technology, SMEs are offering their customers new products and services that allow more efficient and effective use as well as avoid the same low-margin trap that they now face. New products require modern manufacturing and design skills, and technology provides the knowledge to meet with the new requirements," he stated.
However, Olatunde reiterated that only a few can bask in these benefits as many still walk in ignorance of the enormous opportunity at their disposal, revealing that the book was available in e-book and hard copy versions as more information can be gotten on the website www.olatundesamson.com/books
The book is designed to fill the knowledge-gap and remains a must-have for all business owners, start-ups, and professionals as the author divided the book into three sections and ten chapters, with 144 pages featuring insights on proven strategies for earning income through fintech.
The book, which is the 31st book of the author, is filled with easy-to-implement suggestions from notable UK life coach professionals and entrepreneurs.
According to him, "The Digital Entrepreneur has proven strategies for earning 7 Figures income online, quality transfer that increases sales and expands brand awareness. Marketing is vital to all entrepreneurs; nowadays, the traditional method of marketing is no longer conducive. Digital marketing is the real deal. It's helping entrepreneurs increase sales, and expand brand awareness.
"The book teaches you the need to go beyond launching your products. Pitching your work isn't enough. You need to build a relationship of mutual benefits that will increase customer's loyalty to your brand. Launching an advertising campaign will increase the conversion rate to your website and turn visitors to leads. Consumers use the internet to get information on almost everything.
"From day one of dreaming of owning your own business until you retire from the business world, The Digital Entrepreneur book, with its proven strategies for earning seven figures income online, will guide you to be career-resilient. You will learn how to sustain practice success and enter an exciting and fulfilling world of making more than seven digits legitimately online without worrying."
The Author is a philanthropist, author, life coach, and digital entrepreneur, has worked with hundreds of industries and marketing executives from some of the largest brands in the country and internationally.