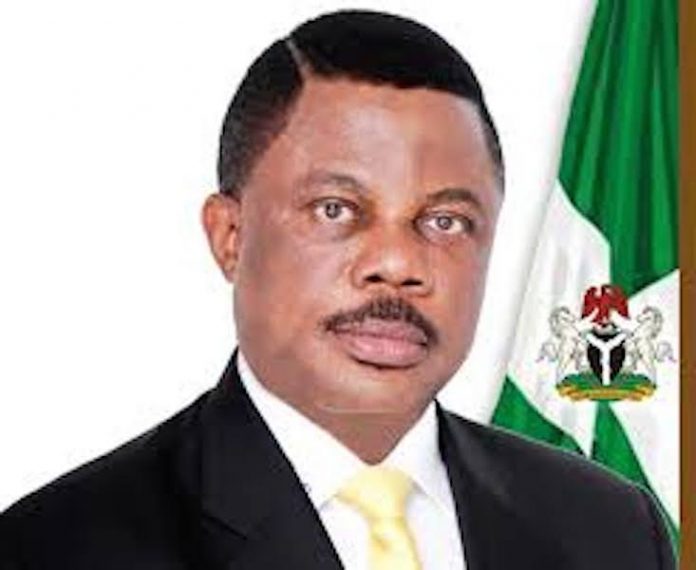 By David-Chyddy Eleke
Anambra State Governor, Chief Willie Obiano, has proposed a budget estimate for the year 2021 to the tune of N143.65billion to the state House of Assembly.
Obiano, who presented the budget estimate to members of the state Assembly, said it reflects a capital expenditure of N86.88billion and a recurrent expenditure of N56.77billion, indicating 39.5 percent and 60.5 percent respectively.
He said the budget indicated his administration's determination to continue his on-going initiative of aggressive infrastructure development in the state.
The budget tagged: 'Budget of Economic Recovery and Consolidation', the governor explained, was based on realistic projections of all sources of revenue, both external and internal, taking into consideration, the state revenue and expenditure trend.
"The budget would help my administration to sustain its past performance and ensure that the state maintains its status as the hub for business and a destination for new investments. A total of N32billion has been earmarked for roads and bridges.
"The sum of N19.44billion will be spent on the construction of new roads as well as the rehabilitation of existing ones, as my administration plans to complete over 50 on-going road projects in the three senatorial zones of the state, and construct more roads to open access to agrarian communities and boost food production in the state," he said.
The governor added that the sum of N5.8billion was earmarked for the completion of the proposed Anambra International Airport, Umueri, and N500million for the completion of the International Conference Centre in Awka.
Similarly, the sum of N500million has been earmarked for the development of stadia in Awka, Ekwulobia and Otuocha, he added.
A further breakdown of the budget showed that health attracted the sum of N6.8billion; education N5billion; environment N3.4billion; agriculture took the sum of N2.5billion, while youth empowerment got N1billion.