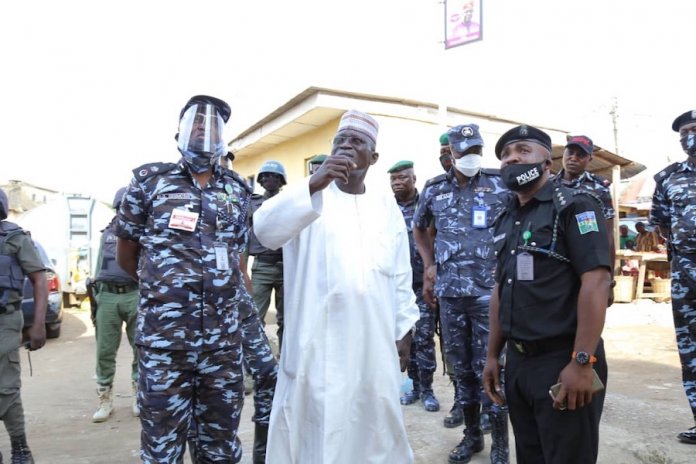 By Kingsley Nwezeh
The Nigeria Police Trust Fund (NPTF) said it would intervene in any capacity when called upon to do so with regard to the wanton destruction of police infrastructure by hoodlums,who hijacked the #EndSARS protests across the country.
The interventionist agency pledges its readiness to play its role after the assessment of the damages by the committee set up by the Inspector-General of Police.
Spokesperson of the fund, Chief Superintendent of Police (CSP), Olabisi Okwuobi, told THISDAY yesterday that the fund would intervene, stressing that the IG is expected to submit the report of his assessment to the Minister of Police Affairs, who would in turn submit to the president.
"We intervene when there is cause for intervention. The IG is still going round to assess the situation. He is also trying to encourage the police officers to increase their morale.
"Definitely, after the findings, the IG will pass his findings to the Minister of Police Affairs, who will hand over the report to the president," she said.
According to her, "everybody knows that the president has indicated his willingness to ensure that the damages done to police infrastructure are repaired.
"We will intervene when our intervention is needed. The PTF is an interventionist agency. It's not as if we will take over the function of government but definitely the purpose for which it is created will be carried out".
She noted that the "NPTF is an interventionist organisation hence, will function in that capacity. "Any void that cannot be filled, NPTF will intervene for the betterment of the Nigeria Police Force. So, we do not need to duplicate functions, we have to wait."
The NPTF was created to train and retrain police personnel, provide state-of-the- art equipment for the Nigerian Police, among other functions.