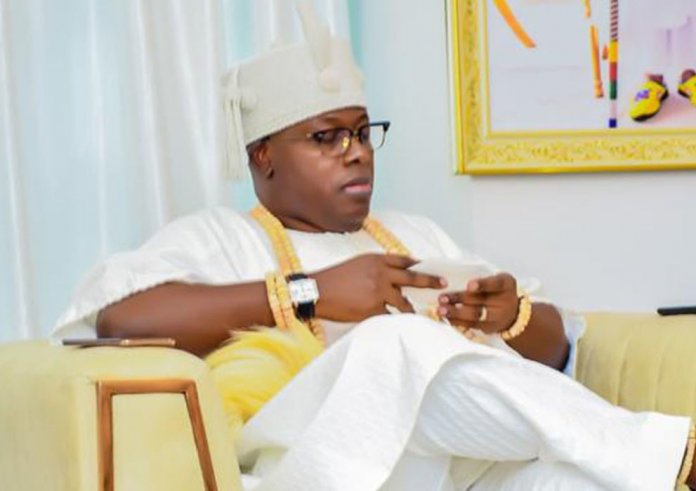 * Narrates how he was denied stool
A Prince in Iruland, and member of the Abisogun ruling house, Hakeem Ajasa, has written a pre-litigation letter to the National Leader of the All Progressives Congress (APC), Senator Bola Tinubu, and Lagos State Governor, Mr. Babajide Sanwo-Olu, alleging manipulation in the process of selecting the Oniru, Oba Omogbolahan Lawal.
The letter was also addressed to the Chairman of Eti Osa Local Government Area, Commissioner for Local Government Affairs, the Attorney-General and Commissioner for Justice, the current Oniru and the Elegushi of Ikate Land
In a letter dated October 27, 2020, Ajasa claimed he had been selected as the next Oniru but one of the leaders in the state called him to a meeting and informed him that he would have to give up his ambition because his business partners were not happy with his emergence.
He said this in a letter titled, 'Possible Amicable Resolution in Compliance With Order 5 Rule 1 Sub-Rule 2 Sub-Sub Rule (E) of the High Court of Lagos State (Civil Procedure) Rules 2019 and in Respect of Pre-Action Protocol in the Proposed Matter of Prince Hakeem Oriyomi Ajasa (Oniru Elect) and Ors'.
In the letter, which was signed by his lawyer, Ishola Agboola, the prince stated that he remained the only candidate selected by the Abisogun ruling house but the state government went ahead to pick Lawal, who he said did not take part in the contest.
He said the entire members of the Iru royal kingdom had confirmed in a broadcast on TVC on December 8, 2019 that he had been picked by the Abisogun ruling house in line with the declaration of September 14, 1993 and the custom and traditions of Iru kingdom.
He said rather than recognise the choice of the ruling family, the Lagos State Government decided to choose Lawal, which he said was against the principle of natural justice.
According to the letter, Ajasa had informed his lawyer, to take the matter to court to make 13 prayers one of which included that he be recognised as the real Oniru of Iruland and that he be paid the sum of N500million as general damages.