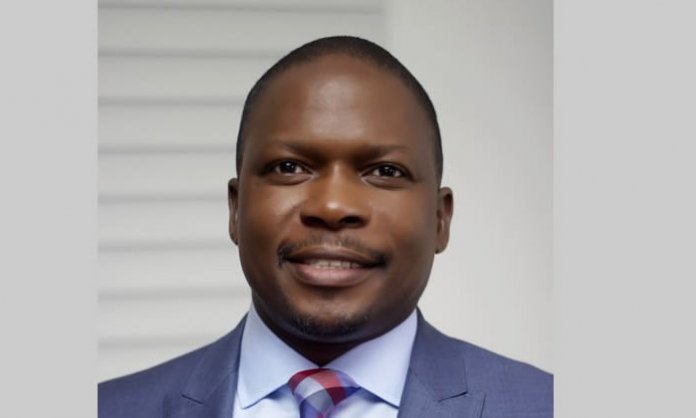 Dike Onwuamaeze
The Managing Director / CEO of Global InfoSwift Consulting Limited (GICL), Mr. Afolabi Kehinde Oke, has launched a product that enables banks to render 24 hours undisruptive ATM services.
This, feat, the firm explained was achieved by moving from reactive to proactive ATM maintenance that identify and resolve problems before they materialise.
Oke said that the product would save banks significant amount of money and protect them from damage done to their reputations by disruptive ATM services.
He said the GICL, which is a registered IT company that provide solutions/services to Nigerian financial institutions and the promoter of the Omni channel digital banking platform and CR2 banking software in Nigeria, has the capacity to offer this service across a wide range of ATMs models like the NCR, Wincor, Hyosung and Diebold and back up the product with a robust ATM uptime/vendor performance management solution.
The managing director said the product would fill the gaps identified in available ATMs maintenance services in the country to enable banks increase the uptime of their ATMs in line with the digital direction of the financial markets in Nigeria.
Oke said: "Given the level of expertise in our team, we make bold to say that we have well trained engineers that have the capacity to rework parts while awaiting the arrivals of a replacement part.
"The model of ATM support that we run will achieve 100 per cent. The Global InfoSwift is a multivendor ATM service support organisation with strong links to OEM like, NCR, DIEBOLD, WINCOR, HYOSUNG and CR2, to provide the world most robust channel manager solution. We partner with other foreign companies when necessary."
He said a recent report done by the Celent showed that the CR2 achieved one of the top performers' score among the 19 vendors that submitted their platforms for review.
The CR2, according to him, scored the highest in application security, approach to system changes, internationalisation and localisation as well as customers' feedback.
Oke said: "The CR2 scored highest in customer references in both implementation and post implementation- no other vendor scored better.
"CR2's platform functional scope is broader than most, with demonstrable capabilities in customer onboarding and sales optimisation as well as support across retail business and corporate lines of business," adding that it also, "offers a card management system, which provides acquiring services for complete settlement and reconciliation with international and/or domestic card schemes. It includes modules such as CardWorld Producer that allow a bank to produce both proprietary and globally branded cards."