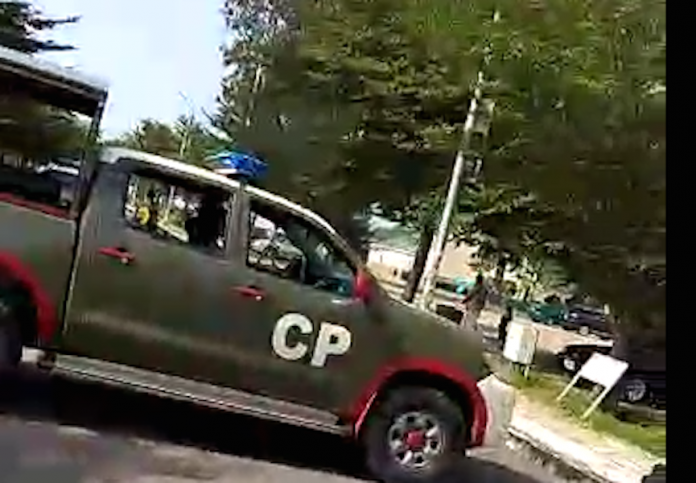 *Hoodlums raid NYSC Orientation Camp
By Olawale Ajimotokan
Three persons were fatally shot Tuesday while many sustained various degrees of injuries when Custom officers, fired gunshots to disperse a crowd which, invaded the Nigeria Customs Quarters in Gwagwalada, Abuja, with the intention to loot food aid that was supposedly hoarded in the premises.
This development coincided with the brazen stealing of food stuff, mattresses and electronics by hoodlums at the National Youth Service Corps (NYSC) orientation camp in Kubwa, Abuja.
The on-duty Customs officers, fiercely resisted the hoodlums, when the crowd attempted to breach the gate at the quarters during the morning raid.
Calm was later restored when the looters scampered for safety when one person died on the spot and several people injured when the officers fired gun shots. Two victims were later pronounced dead from the gunshots injuries.
The looters gained motivation to invade the Customs Quarters believing that COVID-19 palliatives were being kept in the premises on the strength of the looting spree they carried out a day earlier in the same Gwagwalada axis where they looted palliatives belonging to the FCT Administration.
Scores of hoodlums looted shops and also stole foodstuff, mattresses, electronics and other items at the NYSC Orientation Camp in Kubwa. Some of the looted items belonged to individuals quartered at the NYSC camp as no corps member was in the camp.
It was gathered that the miscreants stole textile materials, generating sets and computers from the shops opposite the NYSC camp.
The early morning raid prompted the Nigeria Police and Nigeria Air Force to send helicopters to keep surveillance over the area, while a detachment of soldiers and policemen were sent to the scene to control the crowd.
The hoodlums, who were armed with machetes, jack-knives and clubs also attacked residents of the area.