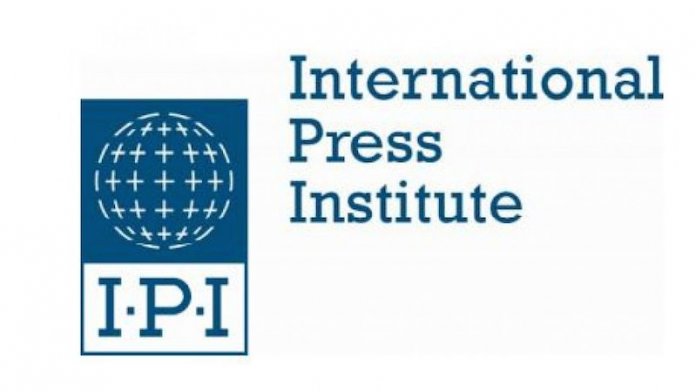 * Newspaper MD wants attackers fished out
Hammed Shittu in Ilorin
The International Press Institute (IPI) has condemned the attack on the National Pilot Newspapers in Ilorin, the Kwara State capital
This is coming as the Managing Director and Editor-in-Chief of the paper, Mr. Billy Adedamola yesterday called on the security agencies in the state to fish out the perpetrators of the Friday's attack.
IPI Nigeria, in a statement issued by its chairman, Mr. Kabiru Yusuf, and its secretary, Mr. Raheem Adedoyin, stated that it received the disturbing news of the attack just when it thought the attack by protesters on media houses had ceased.
"IPI condemns the attack on the Pilot and demands that the perpetrators be fished out and brought to justice. We express our sympathy to the Pilot and its staff as we again call on the government to prioritise the protection and safety of journalists in the country," the statement said.
On his part, the Managing Director and Editor-in-Chief of the paper, Adedamola has urged the security agencies in the state to fish out the perpetrators of the attack.
Addressing journalists in Ilorin, yesterday, Adedamola alleged political motive in the attack of the company by some suspected hoodlums in the state.
Adedamola, a former Staff of the THISDAY Newspapers, stated that, "the assailants who had set up heavy burnfires at the frontage of the office, came with gallons of fuel and other dangerous weapons and attempted to raze the place down.
"Some of them who tried to gain entrance through the back fence were however prevented by some tricycles and commercial motorcycle riders who used the place as their park".
He said that, "although no staff was hurt during the incident, the hoodlums destroyed windows, furniture, gates and security lights, carting away some property in the process.
"However, we believe this attack was politically motivated given the ownership of National Pilot and the fact that it was the only media house so targeted for attack by the hoodlums.
"But, if the motive of the attackers was to silence, cow and intimidate us from doing our job, they have already failed as this incident will further spur us to continue to publish based on our motto of "Quest for Truth and Justice" always".
Adedamola however called on the security agencies to fish out perpetrators of this condemnable act of brigandage against free press.
Meanwhile, the State Working Committee of the State Council of the Nigeria Union of Journalists (NUJ) has condemned the attack on the newspaper.
In a statement issued in Ilorin by the state chairman of the NUJ, Mr. Umar Abdulwahab said that, "we are disturbed with the news of attack on a privately-owned tabloid in the state; National Pilot Newspaper located along Asa Dam Road, Ilorin on Friday.
"We view such uncivilsed attack as an attack on Free Press, which will not allow democracy and good governance to thrive, hence we condemn it in totality.
The council also expressed shock by the wanton destruction of property and attack on government and private facilities by rampaging residents despite measures earlier put in place by the state government.