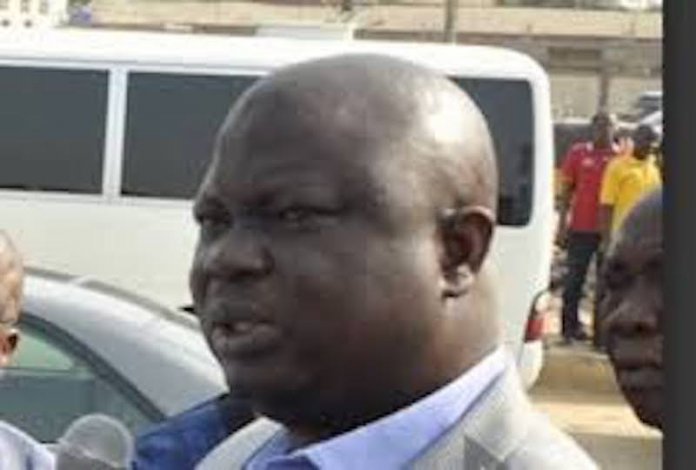 For every structure, there is an underlying frame upon whose sides and edges the whole stands. This is the chief maxim in the construction sector. Curiously, it also happens to indicate the reason behind LaraLek being Nigeria's biggest indigenous construction company. With Olalekan Adebiyi, it is all about frameworks and substructures.
As the founder and muscle behind LaraLek Ultimate Constructions, Olalekan Adebiyi bears the enviable reputation of being the numero uno—number one—in Nigeria's construction community. This is all the more surprising considering the fact that Adebiyi has never received University education in Engineering or Architecture. How did he come about establishing the biggest construction company, and becoming the most successful and most sought-after construction contractor? The Nigerian Society of Engineers (NSE) gives a clue.
When NSE honoured Adebiyi with the highest honour possible for archons of engineering who did not themselves study Engineering, the body reportedly explained that Adebiyi's ingenuity with construction had hit the mark! Thus, his LaraLek Ultimate Constructions rode the same reputation—hitting the mark at every corner and contract.
The city of Lagos has benefitted the most from the projects of LaraLek. Some of the most publicised projects handled by LaraLek include Church Road, Agbelekale; Giwa Street and Aboru-Abesan Link Road in Agbado Oke-Odo LCDA; 10-lane Oshodi-Murtala Muhammed International Airport Road—with three express lanes and two-service lanes in each direction; and the seven-kilometre Ayobo-Ipaja road, in Alimosho Local Government Area of Lagos State.
According to experienced eyes, Olalekan Adebiyi oversees the operations of LaraLek while emphasising his personal guiding principles: excellence and economy. Thus, those that are regular clients of LaraLek are always recommending the company to their colleagues and associates.
Underlying these principles is Adebiyi's network and sphere of influence. As a man whose foremost pastime is philanthropy, it is not at all surprising that he has endeared himself to all and sundry. This is the reasoning behind his identity as a 'Silent Billionaire,' and the central disposition of the entire LaraLek staff.
And that is how Olalekan Adebiyi built and runs LaraLek Ultimate Constructions, Nigeria's biggest indigenous contract company: with economy and excellence, and a network of favourable affiliations.