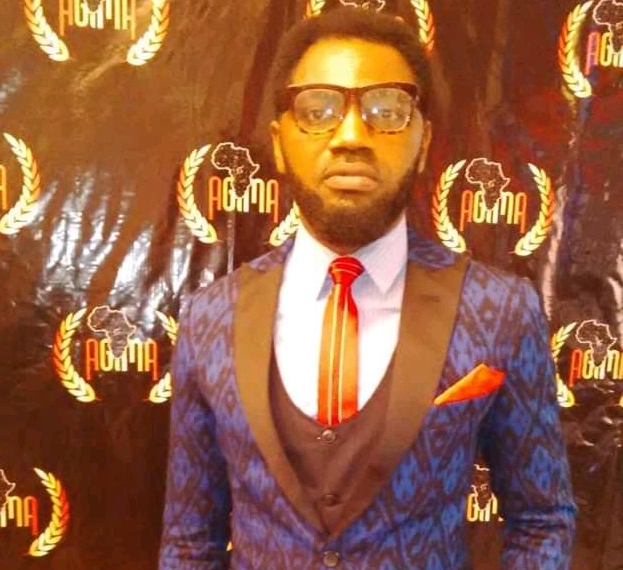 Nume Ekeghe
The Nigerian Film Industry (Nollywood) is globally recognised as the second largest film producer in the world. It is a significant part of the Arts, Entertainment and Recreation Sector which has contributed immensely to Nigeria's Gross Domestic Product yet this industry wouldn't be without the skills of Screenwriters.
In Nollywood, various screenwriters have proven themselves in being able to produce great plots and impressive dialogue, writing situations and storylines that when well interpreted enrapture the audience for which the story is intended… That is exactly what Nnanna Kalu has been able to achieve with Wish; a short film about individual triumph that has been nominated by various film summits.
Born in Lome, Togo and raised in Jos- Plateau, Nnanna holds a degree in History and International Relations from Abia State University, Nigeria. Nnanna is versatile but the simplest term to describe his writing style is the Iceberg Theory, a simple style of writing that reveals minimal detail on the surface with deeper truths hidden deep below. Like Hemingway his writing style is concise, straightforward and realistic, a departure from other screenwriters of recent times. The popular screenwriter started his writing career as a copywriter and made the major shift from creative writing to focus on screenwriting over 6 years ago.
"I have a passion for the art of writing generally but screenwriting itself gives me a sense of fulfilment" he noted. Two of his most popular works are Scorned and Wish, the success of which has been major clout for the writer. Scorned stole the hearts of audiences and inspired conversations, proof of the spectacular skills of Nnanna Kalu as a screenwriter. His latest work Love thy Neighbour is awaiting cinematic release and "I wouldn't want to throw spoilers around" he said.
Having worked with industry's top directors and producers, there have been highs and lows he noted. "Screenwriting is fun and worthwhile but in a country like ours where the industry is flooded with writers who are looking for the big break and producers looking to pay little or nothing for good scripts; it's more work to eke out a living as a writer. I can honestly say the best way to remain relevant in this field is by continuously understudying the best screenwriters in the industry both locally and internationally, constantly learning and moving with the trend as well as owning a style that is unique to you"
Throwing more light on Wish, Nnanna told ThisDay that this has been a high point in his career. "I had always wanted to write a short film but at the same time, I really wanted it to be different. having written the script, being a co-producer as well as a major cast, I was part of the whole process and although it was draining, it is one experience I would gladly relive.
The approach to Wish was unique and I like to think it was this uniqueness that earned it world recognition and a plethora of Laurels from various short film summits such as African American Film Market place, Africa International Film Festival, Golden tree international documentary film festival, Sunnyside shorts international film festival and Whistle blower summit and film festival.
WISH which came in third place in the Whistleblower film festival – short film category 2020 and has also been listed as an educational content by the Black Hollywood Education and Resource Centre. I do consider that a huge achievement".
Speaking on the next big thing, he says he is working on a feature film which he also intends to direct.