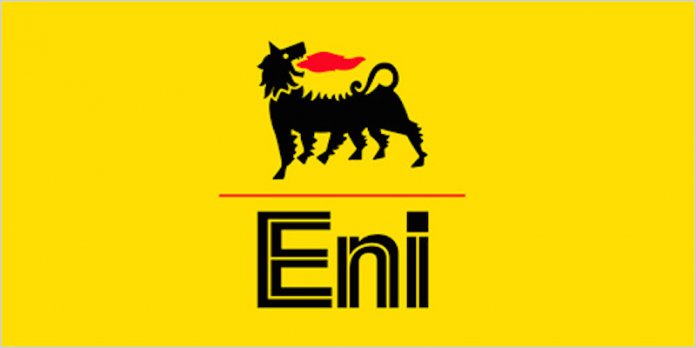 Festus Akanbi
The federal government has recruited a specialist in settling litigation to participate in talks with Eni SpA over a long-running dispute over oil rights and bribery allegations.
Minister of State for Petroleum Resources Timipre Sylva is said to have hired London-based consultancy Franklin Wyatt to represent and advise the federal government in "outstanding commercial and legal issues" over Oil Prospecting License 245, or OPL 245.
The Bloomberg, which reported the deal yesterday, said it was struck on June 29. The report said Silva's letter to Franklin Wyatt dated June 29 and was addressed to Franklin Wyatt's managing partner, Matthew Carey.
The letter "serves as confirmation" that Franklin Wyatt's recruitment was approved by Nigeria's president, Muhammadu Buhari, and "may be produced as evidence" of the firm's "authority to represent the ministry in discussions with relevant counterparties," according to the document. As well as being head of state, President Buhari is also Nigeria's senior minister of petroleum resources – with Sylva serving as his deputy.
Garba Deen Muhammad, a spokesman for Sylva, was quoted as confirming that the ministry of petroleum resources had hired Franklin Wyatt to "represent Nigeria on the Eni issue", without providing further details. Bloomberg reports that Eni and Franklin Wyatt declined to comment.
Franklin Wyatt is a specialist disputes consultancy that often works on cases involving sovereign countries, according to its website.
The 2011 purchase of OPL 245 by Eni and Royal Dutch Shell Plc has been subject to years of legal wrangling. The two companies, as well as some current and former executives, are on trial in Milan for allegedly making corrupt payments during the deal. Italian prosecutors have charged that the companies moved $1.1 billion into a Nigerian government escrow account to obtain the license in 2011, about $800 million of which was then used to pay bribes.
The current administration, which came to power five years ago, joined the case in 2018 as a civil party and asked for at least $1.1 billion in damages, while prosecutors are seeking a jail term of eight years for Eni Chief Executive Officer Claudio Descalzi. The tribunal is expected to rule early next year. Eni denies any wrongdoing.
. The company alleges that Nigeria has breached its obligations by "pursuing a campaign of unfounded claims" against the Italian oil major and refusing to allow the firm to develop OPL 245.
Meanwhile, in a pleasant twist of fate, the federal government can now heave a sigh of relief that the two weeks protest and the attendant breakdown of law and order in some parts of the country did not affect the nation's oil industry, the mainstay of the economy.
As state governments, especially in Lagos, the commercial capital yesterday began to clean up debris of properties destroyed by miscreants who hijacked what started as a peaceful protest, there were strong indications that the oil industry was effectively insulated from the crisis.
According to agency reports, the fact that none of the powerful oil unions- The Nigeria Union of Petroleum and Natural Gas Workers (NUPENG) and Petroleum and Natural Gas Senior Staff Association of Nigeria (PENGASSAN) joined the protest was a plus.
Also contrary to the threats of some militia groups to pressurise government to accede to the demands of the protesters, none of them disrupted crude production while the protest lasted.
Oil industry watchers said telltale signs of disruption to oil supplies would be a return to hostilities by militias in the oil-rich Niger River delta, or if the crisis degenerates into sectarian violence. A major strike by the nation's key oil unions would potentially impact flows too.
A group called Reformed Niger Delta Avengers, described by local newspaper THISDAY as a coalition of nine militant groups, did warn it could carry out attacks if the federal government didn't meet the protesters' demands. It's not clear how powerful the RNDA is, and so far it has yet to act.
President Buhari, in a state broadcast late Thursday, appealed for peace, pledging his government will keep its "obligation to protect lives and properties."
Nigeria's oil exports for November are set to climb to 1.76 million barrels, according to loading programs. October shipments averaged 1.64 million barrels.