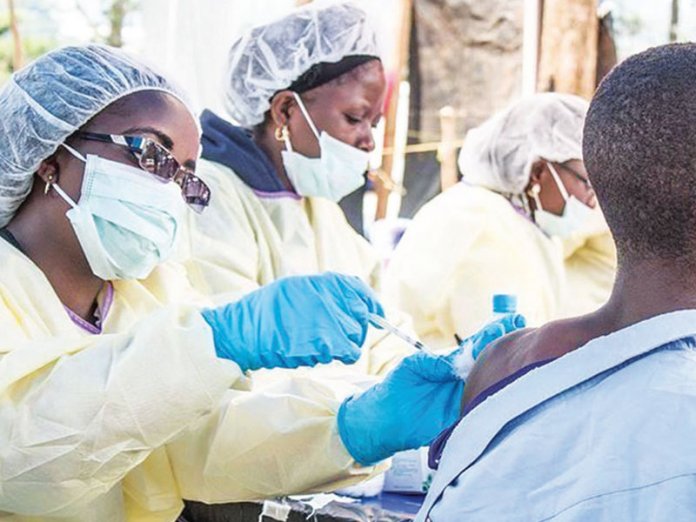 By Francis Sardauna in Katsina
The United Nations Children's Fund (UNICEF) in collaboration with the Nigerian Centre for Disease Control (NCDC) has trained 205 frontline health workers on Covid-19 case management in order to avert the spread of the ravaging global virus in the country.
The UNICEF Health Specialist in charge of Kano Field Office, Dr. Saudat Abdullahi Basheer, revealed this to journalists in Katsina during a three-day training for health workers on Covid-19 case management, held at the Classique Plus Event Palace.
THISDAY reports that the Kano Field Office of UNICEF comprises Katsina, Kano and Jigawa States.
She said the capacity building training, funded by the United Nations (UN) Basket Fund, was designed to strengthen the capacity of health workers in tackling pervading cases of COVID-19 pandemic in their various health institutions.
The UNICE health specialist explained that 55 frontline health workers had been trained in Katsina State, 55 in Jigawa State, while 95 were also trained in Kano State on precautionary measures to be adopted while treating COVID-19 cases.
She said: "The trainees were drawn from tertiary, secondary and private health institutions supporting COVID-19 outbreak response. We trained 55 health workers in Katsina, we also trained 55 in Jigawa, while in Kano, we trained about 95 frontline health workers.
"The objective of the training is to build the capacity of the health workers in the areas of handling and treatment of COVID-19 cases and to also build their capacity on how to avoid and protect themselves and the rest of the community from contracting the virus".
She affirmed that arrangements had been concluded for virtual training of additional 1,454 tertiary health workers and 132 secondary health personnel across the 44 general hospitals in Kano State on Infections Prevention Control (IPC).
She reiterated that the exercise was part of the unflinching efforts of both UNICEF, NCDC and other critical stakeholders in the health sector to keep the medical personnel abreast of development in home-base care management of the global health crisis.
She stressed the need for health workers in the country to ensure effective communication with the NCDC and epidemiology centre in their respective state, to enhance home-based care management for COVID-19 patients.