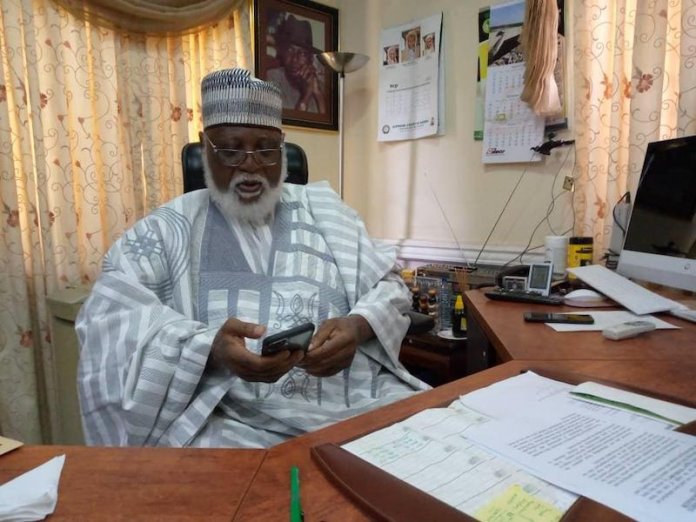 Laleye Dipo in Minna
Former Military Head of State, General Abdulsalami Abubakar (rtd) has told Nigerian youths to stop their #ENDSARS protests taking place across the country and embrace dialogue.
Abdulsalami also asked the federal government to address the grievances of the youths.
Addressing some journalists yesterday in Minna, Niger State, capital, the former military leader charged both the protesters and the government to give peace a chance in the overall interest of the country.
He noted that these "unfortunate incidents (protests) are causing serious concern to many Nigerians and if care is not taken it might take the country to point of no return".
According to him, the youths have "strongly and clearly made their points" and should "withdraw from the streets and prepare for dialogue".
"All Nigerians have grievances, whatever the matter is, I appeal to our youth who have strongly and clearly made their points to withdraw from the streets and prepare for dialogue"
Abdulsalami, who is also the National Chairman of the Nigeria Peace Committee, advised President Muhammadu Buhari to "continue addressing the grievances expressed by those youths and lay out programmes that meet and address the objective of the protesters"
He lamented the hijack of the protests by "criminals resulting to violence, destruction of government critical infrastructure and private properties as well as criminal release of prisoners by the hoodlums," saying the action was responsible for the government "sending out security agencies to restore law and order which unfortunately further led to loss of more innocent lives".
Abdulsalami however expressed dismay at "the shooting of those unarmed youths," added that "the shooting has left all of us dumbfounded. It's unfortunate".