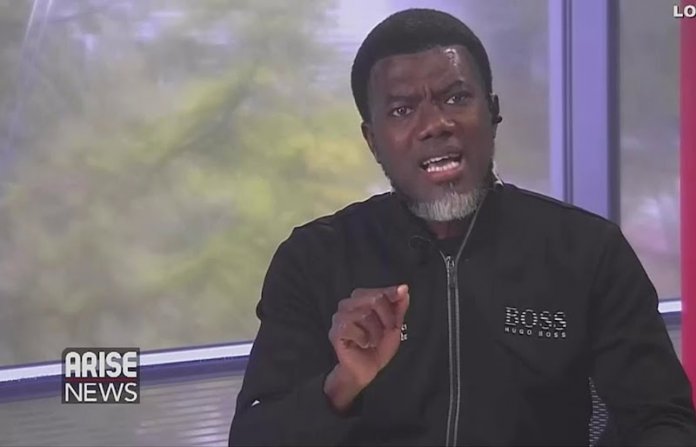 A former aide of ex-President Goodluck Jonathan, Mr. Reno Omokri has urged EndSARS protesters to shun violence, stressing that the government wanted the protesters to be violent to justify the use of excessive force on the campaigners.
In a statement issued yesterday, Omokri cited a statement by the leader of the American civil right movement, the great Martin Luther King Jnr, who once said that "In spite of temporary victories, violence never brings permanent peace."
He noted that his group's Nigerian movement is on a different continent fighting a different form of injustice, adding however that the principle remains.
Omokri insisted that to achieve lasting change, lasting peace, and lasting justice for all, the campaigners should not resort to acts of violence.
"Letting our movement boil over into violence will sink ourselves to the same corrupt values and shortsighted vision as this government. It would also be a tremendous strategic mistake. In an exchange of violence, our fists and torches will never compete with the might of our government's tanks and guns," he explained.
He argued that the government wanted the campaigners to turn to violence "to quell what we have built," and to justify their excessive force and free-wielding expression of it.
"They want to not only defeat us in the streets now but to delegitimize what we stand for when they do it. Non-violence is how we stop that outcome. It is how we achieve justice.
I know this is hard. I know how angry you are because I am angry too. But let's stay united. Stay focused. And win this through the right — but hard — means of non-violence," he said.
Omokri noted that the protesters have something far more powerful, which he described as "a growing, popular movement that will not rest until we have justice".
"We can sit out their threats. We can stay in the streets. We can boycott those who do not stand for justice. We can extend this march from the streets of Abuja to the feeds of Facebook and Twitter. We can win the hearts and minds of leaders, journalists, organisers, and students. We can register more voters, and show up in numbers never seen before. That is a war we can win. It may take longer than we want. It will require patience and discipline. But we will prevail," he added.