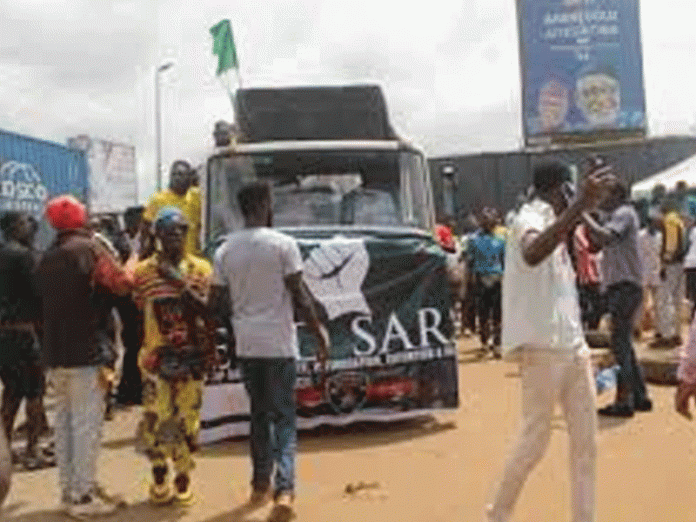 By James Sowole in Akure
Despite the 24-hour curfew imposed by the Ondo State Governor, Mr Oluwarotimi Akeredolu, on the state sequel to rising tension, protesters are currently on major streets and roads in major towns in in the state.
In Akure, protesters trooped to the main Adesida/ Oyemekun Road, chanting no SARS slogans.
It was the same situation in Ondo City, as protesters were rinsing motorcycles at neck break speed.
However, major streets were deserted and commercial activities, were completely paralysed in line with the curfew guidelines
People who needed to move were seen trekking either to make some purchases or for short visits.
The protesters, who were mainly youths, armed themselves with Nigerian flags, sticks and other objects.
They made burnfire in strategic places and junctions and move up and down the road on motorcycles.
The protesters always run away from the road whenever they see police patrol vans on the and reassembly as soon as the police leave.
THISDAY gathered that there was shooting at Road Block area on Akure-Ilesha-Owo Road by securitymen apparently to disperse protesters, who gathered in continuation of the protest.