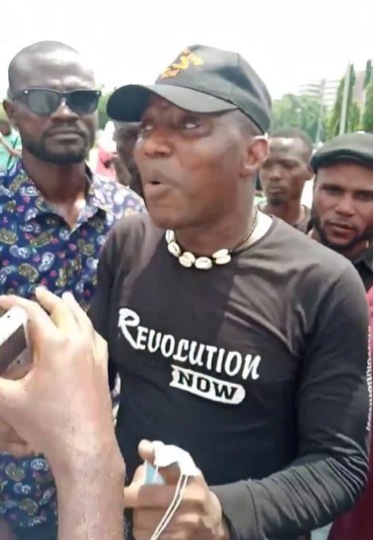 "Come dey go. Come dey go. We don't want you here. We don't want you here…"
Those were the angry words that #EndSARS protesters, last Thursday in Abuja, poured on Omoyele Sowore, an activist and a former presidential candidate of the African Action Congress, AAC , party in the 2019 general elections in Abuja. If he thought he was going to be received with open arms he was terribly mistaken. He was pushed and shoved from the entrance of the National Assembly. .
On that day, the protesters, with a steely resolve were demanding a comprehensive police reforms at the entrance to the National Assembly when Sowore stormed the venue in his usual braggadocio manner, attempting to hijack the protest.
But while Sowore, also the publishers of SaharaReporters, was hailing the protesters on arrival at the entrance to the National Assembly, the stream of expletives intensified until he was forced to leave the venue.
Perhaps, if he knew that he was no more in the reckoning of youths, he would have stayed back in the comfort of his bedroom and followed the protest on the social media.
But as an African proverb says, "A dog determined to get lost would not listen to the whistle of the hunter."
Obviously goaded by his over-bloated ago, he failed to realize that he is no more than a paper tiger who has completely lost his place among the youth.
Though some argued that Sowore's relentless approach to the #RevolutionNow movement had helped prepare the ground for the #EndSARS protest, others maintained that he was booed by the protesters as a way of ensuring that the protest was not hijacked by politicians or those who might want to use the platform to project their personal political ambitions or sentiments.
It will be recalled that, in late 2019, Sowore was arrested and illegally detained for months by the President Muhammadu Buhari-led administration for his role in his #RevolutionNow, a movement calling for good governance in Nigeria, but accused of plotting to overthrow the government.