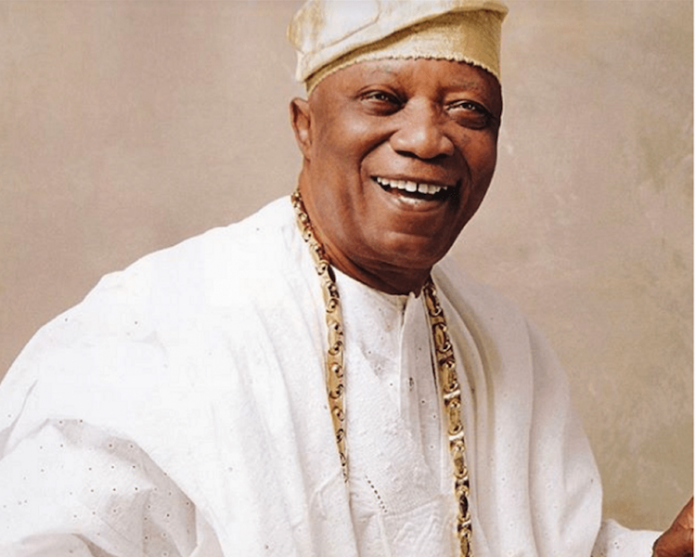 If you describe Nigerian billionaire businessman, Sir Kessington Adebukunola Adebutu, Chairman, Premier Lotto, as a compelling study in grace, you will only be stating the obvious.
Indeed, with him, there is no more concrete evidence of a man born under the proverbial lucky star, as his paths in life, since childhood, have been laced with more roses than thorns.
His inspiring journeys so far would ordinarily make good material for any creative biographer, particularly as there seems to be no evidence that he is penning his memoirs yet. Certainly, he has had so many serio-comic events that can make the yet-to-be-documented book a compelling read.
Interestingly, one of the things that the Ogun State-born businessman, whom Providence has granted the grace to get the best out of life, cherishes is celebrating life. He loves to celebrate with achievers in life, and he himself is celebrated for his great feats in life.
Therefore, as he is set to turn 85 this week, October 24, not a few are looking forward to seeing the octogenarian organize a birthday shindig that will be the talk of the town for a long time.
But if information reaching Society Watch is anything to go by, Baba Ijebu plans to organize a low-key celebration, owing largely to the prevailing circumstances forced on humanity by the dreaded global pandemic, COVID 19.
In fact, a reliable source revealed that the Premier Lotto boss and the Odoole of Yorubaland plans to mark the day with his wives and 12 children, who are making him proud.
The source revealed that, apart from his great investments in business, he has also invested very much in his children; hence, he also wants to use the occasion of his coming birthday to thank God profusely for all He has been doing in the lives of his children, Hon. Oladipupo Adebutu, a former member of the House of Representatives representing Remo Federal Constituency in Ogun State in the Eighth Assembly and PDP governorship candidate in Ogun State in the 2019 general election; Engr. Ajibola Bankole Adebutu, Managing Director, JB Farms Limited and CEO, Tosett Agro Industries Limited; Adebisi Adebutu; Adesegun Adebutu, CEO, Petrolex; Babatunde Adebutu; Dr. Abiola Adebutu-Olorode; Abolanle Adebutu-Matel-Okoh, a lawyer and non-executive Director on the Board of Wema Bank Plc since 2015 as well as a former Legal Officer at United Commercial Bank in San Francisco, California, United States; Adeyemi Adebutu-Olusoji; Adetokunbo Adebutu; Temitope Adebutu-Obasanjo, a Chief Magistrate with Ogun State Judiciary and a set of twins named Folarin & Folami Adebutu.
Today, the Iperu-Remo-born billionaire also juggles other profitable investments, some of which include Arbico Plc, one of the oldest construction companies in Nigeria with a presence across different parts of Nigeria, and Park Inn by Radisson (formerly Gateway Hotels), a 5-Star 400-room hospitality outfit standing in Abeokuta, Ogun State.
A few years ago when the good news filtered that Adebutu has decided to acquire the derelict hotel, owing to his intimidating profile, so many people were eager to see the end result. As usual, he didn't disappoint.
But Society Watch gathered that the smartest investment of the lotto magnate is in banking through Wema Bank Plc, as he emerged, last year, as a new majority shareholder.