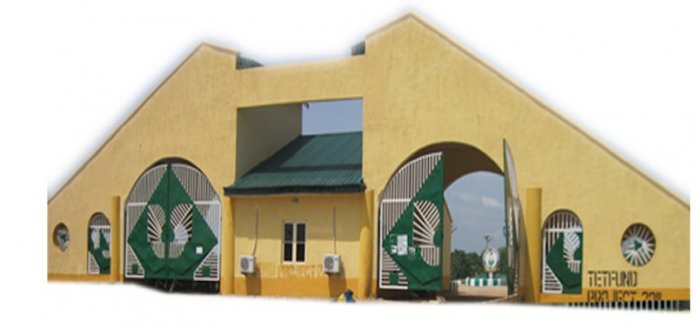 Victor Ogunje in Ado Ekiti
The Federal University, Oye Ekiti (FUOYE), has appointed a former Director of Administration and Special Duties in the Vice Chancellor's office, Mr. Olatunbosun Odusanya, as the new registrar of the university.
The university also appointed Dr. Isaac Busayo as the new Librarian and Dr. Musibau Olawale as Medical Director.
The appointments were announced in a statement FUOYE's Deputy Director, Corporate Services, Mr. Adeyinka Ademuyiwa issued yesterday.
Busayo and Olawale had served as Deputy Librarian and Deputy Medical Director of their various departments before their elevation.
The appointments were effected after a prolonged crisis surrounding the removal of the immediate past registrar, Mr. Daniel Adeyemo, a case that had assumed judicial dimension and now pending in court.
But the statement said the governing council arrived at the decisions during its meeting of October 15 and presided over by its Chairman, Dr. Lawan Yahuza.
"The governing council of the university rose from a four-day meeting on October 15, announcing the appointment of Mr. Olatunbosun Odusanya, as the second substantive registrar of the institution.
"Odusanya was until his appointment, the Director Administration and Special Duties at the Vice Chancellor's Office.
"He replaced Adeyemo, who had been relieved of his assignment some years ago. The council session presided over by the Chairman, Dr. Lawan Yahuza has all members in attendance.
"The meeting also announced the appointment of Dr. Isaac Busayo as the new Librarian of the university. Busayo had been Deputy Librarian and with his new elevation, is expected to hit the ground running especially now that schools will reopen fully in post COVID 19 environment.
"In another move to strengthen the University Medical Centre and reward excellence, The council again appointed Dr. Musibau Olawale as substantive Medical Director of the university. Olawale had been Deputy Medical Director before this elevation," the statement explained.