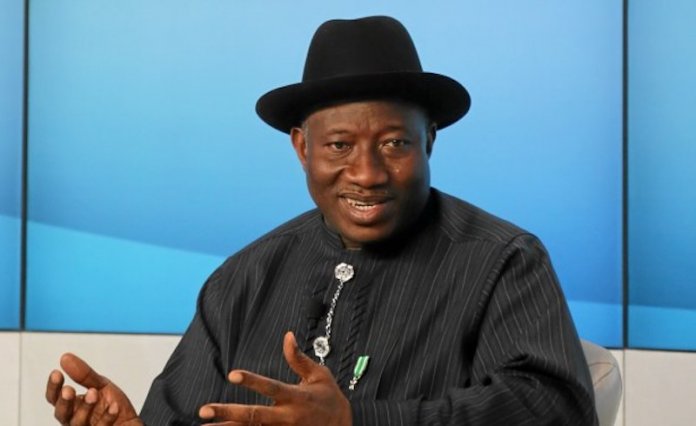 Chuks Okocha in Abuja
Former Nigerian President, Dr. Goodluck Jonathan; Peoples Democratic Party (PDP) and state governors on the party's platform yesterday consoled the Governor of Oyo State, Mr. Seyi Makinde, over the death of his mother, Mrs. Omojolagbe Abigail Makinde.
In a condolence letter to the governor and the people of Oyo State, Jonathan prayed for the repose of the soul of the departed, and encouraged Makinde to take solace in the fact that his mother was a conscientious woman who led an exemplary life.
In the letter, the former president said: "I am saddened by the news of the passing on of your dear mother, which sad event happened on October 15, 2020.
"Although death is inevitable, the exit of a parent is always a painful experience. Even when God's grace leads them to a ripe old age, their death elicits a discomforting feeling of loss that leaves grief in the heart of loved ones.
"Mama led a life worthy of emulation, and contributed her best to the growth of our society. Her legacies and memory will not be forgotten having nurtured her children, including Governor Makinde, to become accomplished and reputable citizens of our dear country.
Your Excellency, I extend my deepest condolences to you and your family over this great loss."
Also, in a statement issued by the Director-General of the PDP Governors' Forum,, Mr. Cyril Maduabum, the governors condoled with Makinde on the death of his mother, the matriarch of the Makinde family.
According to the PDP governors, "By all accounts, Mama Makinde was a dedicated, kind, humble, committed, generous and resourceful woman who brought her children up in the fear of God, love, hard work and industry.
"We note in particular that she bequeathed these great qualities on her children. His Excellency, Governor Makinde is an epitome of dynamism and progressive ideals, who has demonstrated the rare qualities impacted on him by his late mother. He has brought these qualities to bear in the governance of Oyo State in such a short time.
"We commiserate with the government and people of Oyo State, the PDP family and your colleagues at the PDP Governors Forum who stand with the governor as we mourn the loss of such a close and dear one."
Meanwhile, the National Working Committee (NWC) of the PDP on behalf of the National Executive Committee (NEC) and the PDP family has also consoled Makinde over the passage of his mother.
According to a statement issued by the National Publicity Secretary of the party, Mr. Kola Ologbondiyan, the party said: "Our party grieves over the death of this great personality, particularly at this time Oyo State and indeed the country at large need her prayers, intercessions and wise counsel the most."