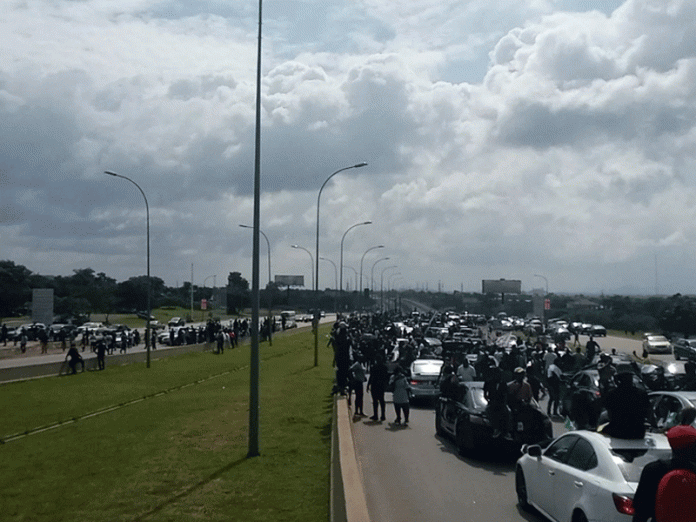 By Olawale Ajimotokan in Abuja
Campaigners against police brutality and corruption have blocked the Abuja International Airport Road.
The protesters took to the Abuja streets in defiance of the order issued Thursday by the Federal Capital Territory Administration (FCTA) Security Committee, banning people from protesting on the streets to mitigate the spread of COVID-19 in the FCT.
The placard holding activists, marched through Area 1 in Garki, before branching out to the Airport Road, marching through MKO Abiola National Stadium.
Afterwards, they blocked the strategic road at Abuja City Gate, preventing traffic from going
towards the Airport as well as those originating from the opposite direction.
The protest has resulted in a traffic chaos along that route with many commuters experiencing hardship.
More to follow.