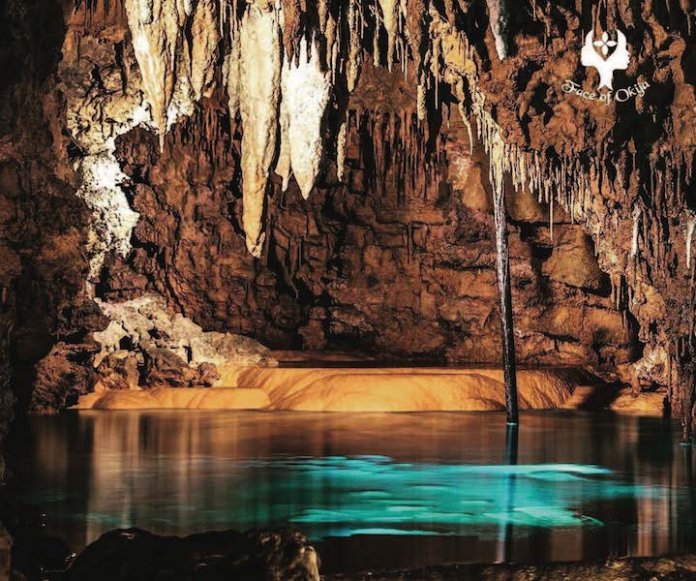 Intellectuals from South-east in the business and entertainment industry gathered to brainstorm on how to develop tourism in the region. Chinedu Eze writes that such venture will create jobs and attract local and international tourists to the geo-political zone
One foreign exchange spinning sector that has largely been left underdeveloped in Nigeria is the tourism industry. Making a comparative review of sites, events and destinations that stir people to travel to different parts of the world to experience and witness, shows that Nigeria has so much in abundance to showcase to the world.
Incidentally these areas of attraction are located in different parts of the country and the South East has its own share of it. From caves to lakes to festivals and historical sites, there are many places in the zone that when developed and marketed would attract local and international visitors.
During the recent South-East Tourism Investment Summit, stakeholders brainstormed on how to grow the sector in the zone and some Nigerians have elected themselves to pioneer the development and marketing of these tourism destinations.
At the vanguard of the campaign was the Vice-President (South East) Federation of Tourism Association of Nigeria (FTAN) and Tourism Consultant, Ngozi Ngoka who recently convened the Summit where industry stakeholders, entertainers and entrepreneurs spoke on ways to develop areas of tourist attraction and also make them secure and attractive for people to visit.
Ngoka who is also the operator of Zigona Travels and Tours Limited said FTAN, in partnership with Pine Hospitality and WeWe Network organised the summit to explore ways to develop tourism sites and destinations in the zone and also awaken the world on what the zone has to offer in terms of tourism. In addition, she said the state governments and local government councils would be made to become aware of the money spinning opportunities that tourism offers and provide conducive atmosphere for tourism to thrive.
Networking
In her opening remark, Ngoka said that there was need to push for the understanding of governments and their representatives the tourism eco-system; the linkages between creativity and the tourism industry, entertainment, culture, heritage, sports, the environment, transport and tourism.
"We want to showcase the complex interaction between these sectors, that when fully utilised provide for a clearer and more productive, social and economic environment for custodians, practitioners and investors in the tourism industry," she said.
The President of FTAN, Alhaji Saleh Rabo, said one of the objectives of the body was to encourage the private sector in the development of tourism, travel and hospitality sector of the national economy in order to harness the abundant tourism resources in the country.
He said FTAN was eager to encourage and assist professionals engaged in these fields to promote tourism in different parts of the country.
"You can see the combination of tourism, sports and entertainment today. Together we can make the tourism industry much larger and much more appreciable. So I want to call on all the participants, the panelists to put in their best so that together we can move the tourism industry forward.
"And I want to use this opportunity to congratulate the organisers for coming up with this tourism investment forum because it is quite timely especially looking at the effect of the COVID-19 on the tourism and hospitality industry.
"This is the best time for it. I hope we are going to come up and then gain something that is going to help us really move the tourism industry forward and bring about a lot of investments in the tourism sector," Rabo said.
Sports as Tourism Attraction
Sports management consultant, Nkechi Obi spoke on the need to develop sports as part of tourism because sports can open opportunities and attract international visitors.
She said tourism is essentially attracting people to events or destinations and sites, noting that sports can bring people to visit, like the Lagos Marathon where people come from different countries to attend.
"First you have to have the product and the product really, essentially is about events that people would pay to go to. The most common one that readily comes to mind is sports. One of the major sports is football league because the football leagues drive domestic tourism anywhere in the world. Fans follow their clubs and so they go away to matches outside their home territory and when they go away and the match is late in the evening, then they will book a hotel room, they will have dinners, visit one or two tourist sites and spend money in that locality.
"Without a functioning league, without functioning clubs being run as businesses, you cannot get domestic sports tourism. So first and foremost the product must be built and by product, I mean the leagues must be functional.
"Your leagues must be attractive; your leagues must ensure there are comforts in the stadium. Your leagues must ensure there is security in the stadium. So that when I come with my children, friends, relations I can be guaranteed that I will have a great time.
"If I come to such a match I will be encouraged to spend money in that locality. So, we need to ask the sport's governing organisations to begin to look at creating a sport product that is marketable," she said.
Obi explained that most sport tourism is actually domestic tourism driven by the inhabitants of that country. International tourism is seasonal in the sense that, "for example, the world cup is four years. So you get that hosted in a country every four years. It is not something that happens week in week out but league are week in week out. So most leagues actually drive domestic tourism."
"It is because of leagues that people build hotels and sport bars, people build all the ancillary sectors and value chain sector. Without that essential product which is the league, in our case, we start up with the football league, the premier league of 20 top clubs, ensuring that there is a good enough product for people to be able to get up from Lagos to go and watch an Enyimba in Aba and be able to stay in a hotel in Aba, be able to see one or two things in Aba then there is no talk of domestic tourism. We cannot build this house from the roof, so we need to go back to the federation, Nigerian Football Federation in this instance, or the Basketball Federation to develop leagues that are good products for people to patronise. When you do that and have it consistently, then a basketball federation can bid to host international tournaments such as the world championship for basketball, which China just hosted last year. We can bid and host that and have people come in here but until we get a functioning league that is attractive, secure, that is marketable and that has everything to call it a product, we cannot begin to talk about international tourism as far as sport is concerned," Obi added.
National Heritage
Nigeria's renowned actor, Zack Orji spoke on heritage tourism. He said that the entertainment industry has promoted tourism a bit but not enough to showcase Nigeria's heritage.
"For me our national heritage has to do with everything that defines us as a people. The kind of food we eat, the kind of clothing we wear, the houses we live in, the various landmarks that define our locale and everything that has to do with us as a people, our language and everything.
"All of these come together to form our national heritage. And it is definitely through movies that these things can get across to the rest of the world in a very effective way that will create the desired impact and make people want to come to Nigeria or want to come to the South East to see some of the landmarks that define us as a people.
"To the point that even some indigenes from the South East do not even know what are the landmarks, the destinations that define our environment.
"A lot of people don't know that we have a place like Ohum Falls, in the South East and a number of other falls and locations that can act as very film and tourist destinations that when you project in a film, people would like to come and see these places as a form of tourism. "One of the reasons why enough has not been done is that both the government that takes on more than it can chew and the entertainment industry have not done enough to engage each other to actually define and locate some of these destinations and have a kind of understanding that we should be using certain specific destinations in every movie we shoot in the South East.
"So these are some of the things that become necessary for the entertainment industry and the government to collaborate and do," Orji said.
He said such tourism destinations could be made attractive by building good hotels around them so that people could come and stay for some days; spend their money in the local environment. This, he noted, could be achieved with government's incentive and support.
Orji suggested that the government of Enugu State could give an incentive to the entertainment industry to attract film productions to the state of Enugu. For example, they can give some rebate or they can setup film rebate scheme for film producers such that you know that once you go to Enugu to shoot films you will be able to enjoy certain things free of charge. Or you will have a rebate of about 15 per cent to 20 per cent of your production cost, in order to attract people to come and shoot movies there.
"And then when you go to that place to shoot a movie the government insists that you must include certain locations, you must include certain aspects of our culture and traditions in these movies, knowing how far and wide these movies go when they get released. So a lot still needs to be done, the entertainment industry has done quite a lot to promote our national heritage through our movies but so much more still needs to be done especially when these two bodies come together – the entertainment sector and the government sector. And this is something that can easily be done, government has a lot in its power to be able to attract the movie industry to make sure that our national heritage is portrayed one way or another in the movies that we shoot," Orji also said.
Performance poetry artist, Dike Chukwumerije said at the summit that South East represents many things that could be an attraction to people from Nigeria and beyond and this is the time to harness those opportunities and make the zone a tourist destination.
"At all times we should be able to project stories across the spectrum of our heritage because it is not really the type of story you tell that matters, but how you tell it. For this land that is delicately weld between the River Niger and the Cross River, it is not just the birth place of Biafra, it is also the birthplace of the Oghene, of the ekwe, of the Udu," he said.