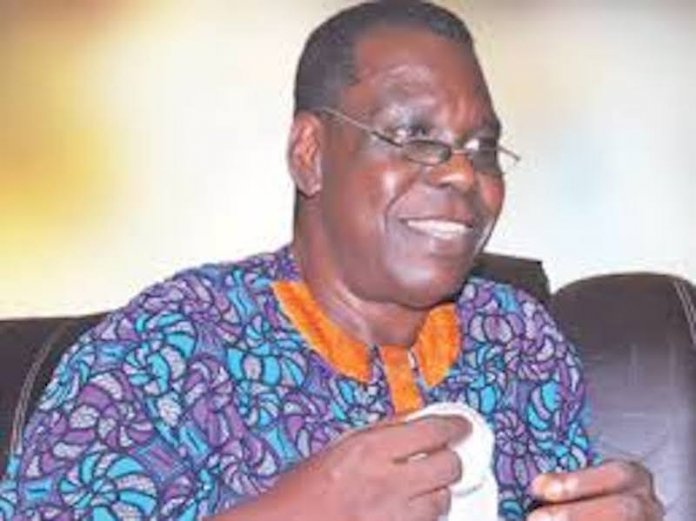 As Freedom Park, Lagos marks its 10th anniversary this weekend, the multi-talented, multi-skilled artist, Benson Omowafola Tomoloju, will be a special guest artist on Sunday, October 18 in a virtual celebration.
The composer, singer, dramatist, theatre director and culture communicator will be performing some of his 100 Songs, which were recently unveiled on a Google app with the same name. It is the first live unveiling of the 100 songs since the app was launched on August 29 by it's producers andpromoters, Concrete Communications.
"The collection of 100 SONGS OF BEN TOMOLOJU is about humanity, about fellow human beings growing spiritually, intellectually and materially", states Tomoloju, who was at various times, Arts Editor and Deputy Editor of The Guardian newspaper.
"They are a hundred in number. But the hundred are just a fraction — between a quarter and a third — of my entire repertoire of original compositions. It is a bumper harvest of music with a cross-over appeal."
Some of the songs stemmed from Tomoloju's popular plays such as Jankariwo, Mujemuje, Askari, Iphigenia Finds Aiyelala, Amona, and This Proverb, which was recently published by the US-based Omni Publishers, and now available on Amazon and Barnes & Nobles.
The songs have been dedicated to members of the Kakaaki Arts Kult, the art producing fraternity, which Ben Tomoloju founded on June 8, 1980, while he was an English and English Literature teacher at the Saka Tinubu Secondary School, Agege, Lagos.
One of the producers, Ropo Ewenla described the body of work as one that is more than art, pointing to its historical significance.
"100 songs of Ben Tomoloju mines more than 40 years of creative exploration to bring you a variety of songs in a variety of genres. It is, to say the least, a collector's item. This is not just art. This is history and we hope that in times to come, we would be able to get the necessary support to do a lot more for Nigerian artistes and art," he said.
In the same vein, the CEO, Concrete Studios described the music collection as "a collectors' item."
The month-long celebration which kicked off on September 30 runs till October 30, featuring a series of events, including lectures, concerts, exhibitions, performances and more.