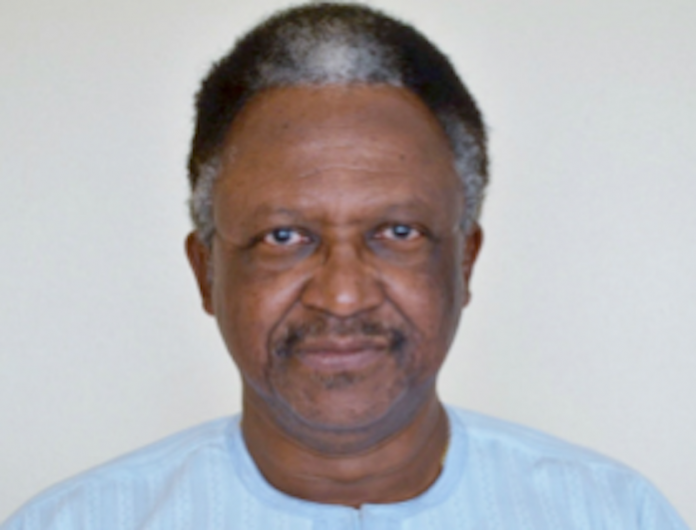 Calls for increase in health sector budget allocation have been as old as Nigeria's existence. But every year the situation has remained the same hence fueling the myriads of health challenges currently affecting in the country. Rebecca Ejifoma ponders why the critical sector was not given the required priority funding it deserves in the recently presented 2021 budget submitted to the National Assembly
It is no longer news that medical tourism abroad is now a norm for several Nigerians who can afford it. From the country's president to other wealthy Nigerians, the situation remains the same due to the increasing lack of attention the sector is getting from each administration.
Even newly elected or re-elected presidents prefer to beam their attention on building roads and bridges, as well as engaging in physical projects that perceive them as committed to the Nigerian dream, whereas for a fact, a nation can only experience true economic prosperity and human capital development if it invests in healthcare and education.
With a population of 206, 139,589, Nigeria remains the most populous nation in Africa. It is the number 7th in the world, yet, it can't boast of a thriving health sector. Its budgetary allocations continue to remain a slap, not only to the face of the nation but to the continent, despite its strategic position as the giant of Africa. Thus, it poses a laughable stance globally when healthcare is mentioned.
For this, analysts and medical experts have harped on the need for the government to give the sector the attention it deserves.
Worried, medical experts, health advocates and Civil Society Organisations (CSOs) have continued to describe the nation's health sector as one of the weakest in Africa, given the nonchalant disposition of her leaders. Also, incessant poor funding had caused abysmal provisions of medical facilities as well as pitiable treatment of healthcare workers which have all largely hampered professionalism among several other lapses.
Consequently, medical tourism has become the order of the day with impudence. Nigeria's leaders, the rich and moneybags seek medical treatments abroad as they watch the nation's health sector in disarray.
According to research, lingering health issues in Nigeria have remained high maternal and child mortality, second-rate primary healthcare centres, poor health facilities, lack of functioning cancer machines, malaria, increasing bouts of Lassa fever, lower respiratory infections, HIV/AIDS, diarrheal diseases, road injuries, protein-energy malnutrition, cancer, meningitis, stroke and tuberculosis and now, rising cases of COVID-19, to mention a few while contemplating ailments yet to surface.
Thus, hearts began to pant as President Muhammadu Buhari, last Thursday, October 8, presented the 2021 budget of N13.8 trillion to the joint session of the National Assembly (NASS) with health getting a pitiful N380.21 billion only for an entire coming year, not anticipating unexpected health challenges the country could be plagued with.
According to Mr. President, the N380 billion is the entire budget meant for the Ministry of Health to tackle the myriads of health issues bedeviling the nation, including for the management of all ties of healthcare in the country – from Primary Health Care to secondary, up to tertiary healthcare. Same amount is expected to also be expended to tracking, monitoring and controlling of disease outbreaks for a nation that her health sector had grappled with unending infectious disease outbreaks year after year.
If approved by NASS, part of the paltry monetary allocation is said to be spent on equipping two centres of excellence, one Accident and Emergency Centre in Federal Teaching Hospitals in each geopolitical zone across the country; just as they hope it would be sufficient to enhance the capacity to deliver healthcare services through the procurement of equipment, vaccines and other facilities. That's like a dream from the land of the unexpected.
And while the charade 57 per cent increase in 2021 proposed budget may seem laudable, a careful analysis reveals its weightless impact in next year's health care. This is so in the face of the fact that numerous Primary Healthcare Centres (PHCs) are expected to be equipped and upgraded across the six geopolitical zones.
This clearly shows the government's low estimation of the health sector despite the Abuja Declaration of 2001 which recommended 15 per cent of the national budget, and World Health Organisation recommending 13 per cent, respectively. Sadly, Nigeria's highest budget has been about five per cent which was in 2012 and has been on the decline amid a global virus outbreak.
This explains the concerns expressed over this year's proposed health budget which left many Nigerians in shock. Despite the federal government's 57 per cent pop-up, Nigeria still falls hugely short. Its proposed budget for health falls to 2.8 per cent of the nation's overall budget.
All these are happening in a nation that her population has continued to increase daily.
Prices of necessary commodities hiked from pricey to unaffordable. Thus, the appropriation bill of N380 million, if endorsed by NASS, will be for her over 200 million citizens; translating in reality, to the painful fact that each Nigerian is only entitled to less than N2 per person for healthcare for the entire 2021.
Meanwhile, WHO suggested that for Nigeria to be seen to prioritise healthcare, it must at least spend a minimum of N6, 908 per Nigerian in a year.
Little wonder the lack of basic healthcare facilities, commodities, pending salaries of health workers and nationwide strike, maternal and new born deaths, death to Lassa fever and many others. A careful look at the percentage of each year's health budget has shown the backsliding drop in the budget allocation.
In 2012, Nigeria's health sector was allotted 5.95 per cent of its budget. In 2014, it allocated N216.40 billion to healthcare, representing 4.4 per cent only. In 2015, it was N237 billion, which represents 5.5 per cent of the entire budget; same with 2016 (4.23 per cent) and 2017 (4.16 per cent). In 2018, it stumbled to 3.9 per cent as though the health of the nation was of least importance while in 2019, it was N315 million. In 2020, health allocation from national budget relapsed to 3.4 per cent. And now for 2021, health allocation from national budget fell woefully to 2.8 per cent.
As though such absurd figure is not enough, there is a huge difference with the amount budgeted and the amount released for health care each year. That is why CSOs and advocates have continued to lend a voice to the state of the health sector.
The poor health budget has left the health sector in a pathetic state. After the outbreak of COVID-19 placed a ban on all travels from March to September, leaders who were most affected had no foreign country to jet off to. Everyone would have thought it taught the leaders a vital lesson to upgrade her health sector to international standard starting with WHO's recommendations. Instead, the health budget for 2021 reduced.
Having visited some primary healthcare centres in Lagos and read of some in other states, it is obvious that the Nigerian healthcare system is poorly developed; no adequate and functional surveillance systems are developed; health centres; personnel; lack of medical equipment especially in rural areas and far to reach communities; lack of coordination, fragmentation of services, zero resources, low drug and supplies, inadequate and decaying infrastructure, inequity in resource distribution, and access to care and very deplorable quality of care.
Therefore, experts have recommended that to achieve a developed, healthcare system well-grounded in routine surveillance and medical intelligence should be the backbone of the health sector, including adequate management, couple with strong leadership principles.
Since each state government knows the state of its health facilities – whether deplorable and laudable, it is only advisable to follow the stipulated 13 per cent by WHO or 15 percent as recommended in the Abuja Declaration. There is need to review and increase health budget.
Most importantly, health advocates and the experts should be carried along, as they have the best idea of what the health system of the nation should be.
NASS should not approve the health budgetary allocation as it will plunge the country into more health crisis. State governments should not go the way of FG. They should prioritise healthcare.
Other stakeholders and the general public can seek to influence the budget by engaging the executive or the legislature in various ways: analysing budget proposals from the angle of grassroots needs, advocating for more transparency in budget processes, and taking part in local budget-setting processes.
The reality is that, in most cases, time for budget negotiations is short and budget sessions are not long enough to make the process as participatory and effective as it should be. With this then, there is no gainsaying that when many say a nation's wealth is determined by the health of her people, Nigeria may be considered as one of the poorest African countries in this time if this 2021 appropriation bill pulls through.