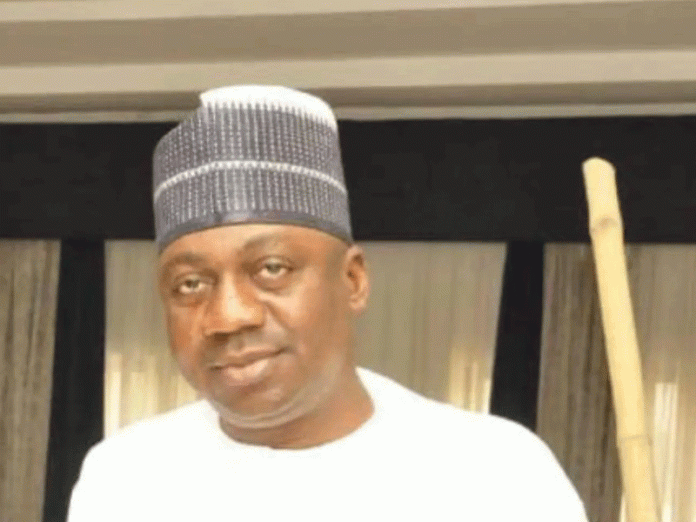 By Laleye Dipo in Minns
Despite the support the state gave the ruling All Progressives Congress which led to the enthronement of President Muhammadu Buhari as President, Niger State is yet to feel the presence of the federal administration, especially in the area of road construction.
This is because most of the federal roads that traverse the state are in the worst state of disrepair, the Special Adviser Political Matters to Governor Abubakar Sani Bello, Alhaji Nma Kolo said in an open letter to the Minister of Works Mr Babatunde Raji Fashola SAN.
Describing Niger state as a "Key state" with 75,353 kilometers of roads, Kolo lamented that the deplorable conditions of the roads had continued to have untold hardship on the people, including commuters.
"It is regrettable that despite the importance of its location, Niger State cannot boast good road networks. Federal Roads or better still, Trunk A roads in the state have become death traps," Kolo said, adding that the only federal roads passable in the state are those constructed by the Premier of the then Northern region.
He also stressed that: "These scenario should not be happening in Niger state given its much importance and contributions to the development of the country.
"It is important for us to note that the federal presence for roads in Niger State is nothing to write home about."
Calling the attention of the federal government to the hardship being faced by motorists while plying these roads, the governor's aide said it was time the government paid serious attention to the total construction of these roads to make life worth living for the people of the state and travellers.
Kolo observed also that many investors, local and foreign, that would have wanted to invest in the state as a result of the favourable climate created by the Governor Abubakar Sani Bello government had continued to drag their feet because of the bad roads.
"We seek that Niger state should not be left alone to be taken over by flooding and bad roads which are endangering the lives of our people daily, the state has lost a lot due to this, investors will have more confidence with better road networks, there will be more connection for the country if Niger state works, and this is our appeal to the government."
Niger state government recently closed all its roads to articulated vehicles when these vehicles became serious obstruction to the construction of the Minna-Bida road, but the intervention by the presidency forced the state to reverse its decision.
The contractor handling the road project has already presented a bill of over N15m to the government as compensation for the damage done to the aspect of the roads it had already constructed, even when the federal government had not shown signs that it will honour the agreement reached with governor Abubakar Sani Bello before the roads were reopened.