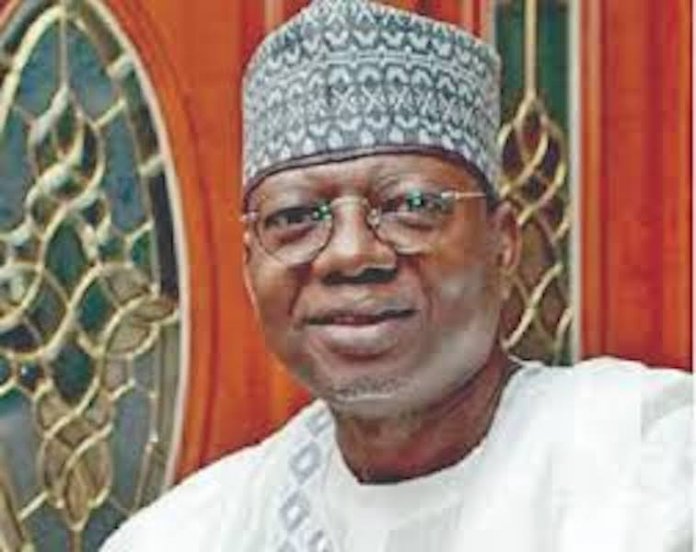 By Laleye Dipo in Minna
The protest against the dissolved Special Anti Robbery Squad (SARS) on Tuesday received support from a federal lawmaker, Senator Sani Musa, who not only threw his weight behind the protesters but also pledged to give them all necessary support.
Musa a senator representing Niger East Senatorial Zone of Niger State, also said he would mobilise other senators to join the protest until the right thing was done.
In a statement made available to newsmen in Minna on Tuesday the lawmaker declared: "Moving forward, I stand willing to support this cause. Be it through providing support for victims and their families or in the Senate where I trust my peers and I will continue to be advocates of continuous reform and development in all aspects, including the Nigerian police force
"I join many Nigerians in the sentiment that if change and reform are not effective in SARS – the only viable option is its dissolution," Musa said.
He commended "our youth for leading the movement and exercising their democratic right to peaceful protest" and urged them to "continue on the path of action taken as this is how nations are built. I commend you for your resilience. I stand as an ally in this movement as a Nigerian first, but also in my capacity as a lawmaker"
Musa who is also the Chairman Senate Committee on Senate Services regretted that the "evidence against SARS is not short of damning, from reports from Amnesty International to videos and witness statements that indicate not just a flagrant abuse of power, but a societal menace that affects everyone," adding that to save the police, the organisation should be outrightly outlawed and those found to have caused the embarrassment exposed and brought to justice.
Senator Musa also lamented that despite multiple previous attempts to reform SARS, there was overwhelming evidence to suggest that the unit remains a danger to the people it was created to protect.
The federal lawmaker commended what he called "the prompt action of President Muhammadu Buhari for the condemnation of the abuse of power and police brutality recently perpetrated by SARS operatives, and the directive to the Inspector General of Police to immediately dissolve the SARS, which already the IGP has issued orders in that direction."
Musa suggested that "beyond scrapping SARS, the reform of the Police and by extension other security agencies in the country should also aim at boosting their efficiency in delivering better security cover for our people."
He condoled with families of those that have been killed by the SARS operatives and wishes those injured quick recovery.