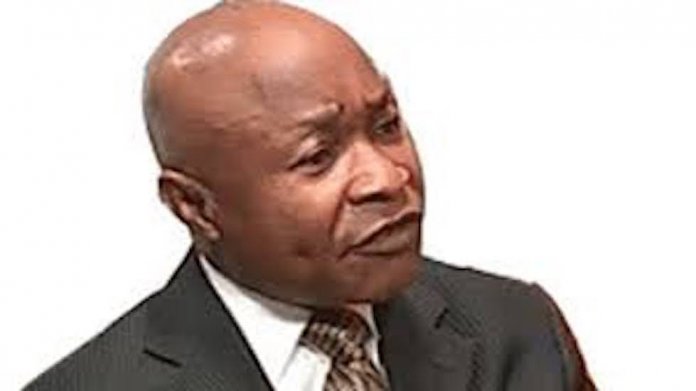 Chairman Editorial Board of National Daily Newspapers, Chris Akiri, passed on in Lagos on Wednesday, September 30, 2020 after a brief illness.
Chris Akiri who was a contributor to This Day Lawyer, showed high degree of innovation, articulation, and dynamism in dissecting issues within and outside Nigeria in his editorial responsibilities.
He was a Lawyer, Teacher, Journalist, Politician, Deacon and renowned Public Affairs Analyst. He was a frequent guest on several television stations in Nigeria, ARISE TV, Channels, and AIT, among others. While managing his law firm, he served on the Editorial Board of reputable media organisations in Nigeria, which include The Guardian, then, National Daily.
Authorities in government, colleagues in the legal profession and friends in the media will surely miss the exit of Akiri, particularly, his service to humanity.
He was Managing Partner of Chris W.A Akiri & Co., a firm of legal practitioners. He played a dominant role as a member of the Think-Tank representing Delta State at the 2005 National Political Reforms Conference, in Abuja. He was, for almost ten years, a member of the Editorial Board of The Guardian newspaper; a Board member of the National Freshwater Fisheries Research Institute (NIFFRI), New Bussa; Chairman of the Editorial Board of National Daily; Chairman, Capstone Microfinance Bank Ltd, and Legal Adviser, Editorial Board of the Sun newspapers. He is the author of books, including " Topics in African and European History", " The British Imperial Factor and African Nationalist Development in South Africa: 1871-1931", " The Way It Is" ( Vols. 1 & 2), a regular television commentator and a columnist in several newspapers.