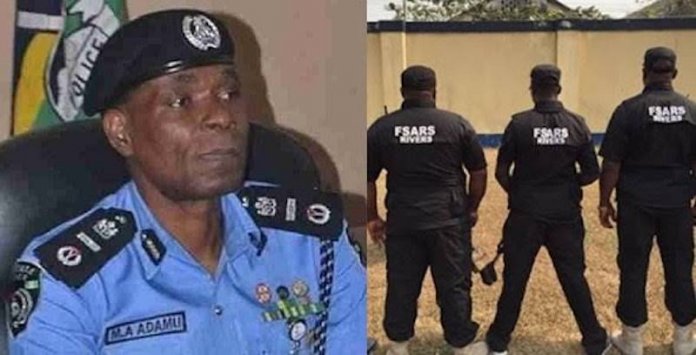 In any ideal society, the sight of security agents would bring comfort and sense of safety for citizens. But here in Nigeria, the scenario is different, as the impunity of men in uniform constitutes grave danger to citizens. This is the sad reality that Nigerians, especially youth, are frequently exposed to in the hands of Special Anti-robbery Squad, infamously known as SARS. While SARS is a special unit in the Nigerian Police and set up to curb violent crimes, such as robbery, kidnapping and other related crimes, it has turned around to become a vicious squad that is now dreaded by Nigerians.
Whether on the road or elsewhere, the conduct of SARS is no different from the criminal elements they were supposed to checkmate. As a result of their incessant harassments, and sometimes, maiming and extrajudicial killings, many Nigerians have lost trust in them and are wary to trust their safety on those who have become their tormentor.
That is something that has been going on for sometime now and public outcry for authority to do something, has received little or no attention. Just two days ago, many Nigerians took to the social media to highlight the varying abuses of SARS and impressed on the authority to reform or disband the unit that has gone rogue.
This is because SARS has outlived its purpose, and worse, presents themselves as the same dangerous evil they are created to solve. Few weeks ago, three young Nigerians suffered fatal car crash in Osogbo, the Osun state capital, and lost their lives as a result of a hot chase from SARS officers, when there is nothing to suggest they are criminals. That is the experience everywhere, and for sometimes now, stirred huge concern from Nigerians, who keep sounding to the ears of the authority that SARS should be disbanded. The impunity of SARS is horrendous as at any given opportunity, they inflict injuries on citizens, and in some instances, rain bullets on Nigerians without justification.
Stories of Nigerians unlawfully picked up on the streets, beaten and extorted or maimed, were daily heard, leaving many people worried about their safety in the hands of those who should ideally protect them. SARS impunity and uncanny attitude have turned a nightmare for the people and this is quite evident in the outpouring of criticisms against them by Nigerians, who are demanding for their end.
Disturbingly, SARS often view any successful young Nigerians as criminals, and in turn, harass, molest and forcefully extort them before they can gain their freedom. Those who choose to exercise their rights are subjected to inhumane treatments, and sometimes, killed without any consequence.
Nigerians do not deserve to be terrorized by those who should protect them. With the outlook of SARS activities, it is certain that they are not interested in fighting crimes they were set up to do, but to use their firearms advantage to intimidate and inflict unbearable pains on Nigeria.
Ibrahim Sarafa, neyoclass09@gmail.com