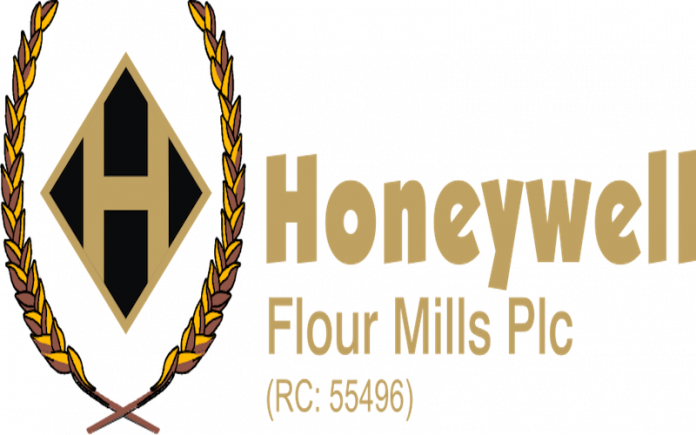 Honeywell Flour Mills Plc (HFMP) has said it will continue to focus on building a sustainable and growing business at the heart of the Nigerian food industry.
The company also stressed that it would continue to maintain a strong position in current product categories and implementing a developmental agenda in the indigenous carbohydrates segment.
These assurance were given by the Chairman, Honeywell, Dr Oba Otudeko during the company's 11th Annual General Meeting (AGM) which took place in Lagos, recently.
He also assured stakeholders that the company would continue to invest in growth opportunities and platforms, particularly those that would improve Nigeria's agricultural productivity.
In his message to shareholders, Otudeko stated that, the company would continue to pursue long-term shareholder value maximisation through balanced top-line and bottom-line growth by focusing on categories and regions where the company has the ability to win and grow market share.
"We will actively manage our product portfolio and prioritise our investments to stay relevant, address the latest consumer trends, and win in every category and market we operate in," a statement quoted him to have said.
Speaking on some of the measures the company had employed to increase the size of local content in its operations, Otudeko maintained that, "We have expanded our scope beyond substituting edible raw materials with locally available inputs, to sourcing and working with local suppliers to produce critical manufacturing inputs and spares that were previously imported.
"We are convinced that this will contribute in no small measure to saving foreign exchange expense while developing the capacity of local suppliers."
Also speaking ahead of the AGM, Managing Director of the company, Lanre Jaiyeola, assured shareholders that HFMP remained committed to transforming the carbohydrates food industry by providing affordable foods to a fast-growing population, saying, "Our outstanding range of food products, including our pastas, noodles, and ball foods, continue to define the Nigerian dining table. Looking to the future, we will focus on creating category-defining food products that appeal to the domestic palate, using local sources of carbohydrates to deliver innovative packaged-food formats."
In the financial year ending March 2020, the company's revenue increased by eight per cent to N80.5 billion, total assets rose by three per cent to close at N142.3 billion, while the company recorded a gross profit margin of 17 per cent. Operating profit increased by 49 per cent to N5.5 billion, reflecting effective cost control that takes advantage of revenue growth.
In line with the improved financial performance, the board recommended the payment of four kobo per share as dividend for the year.