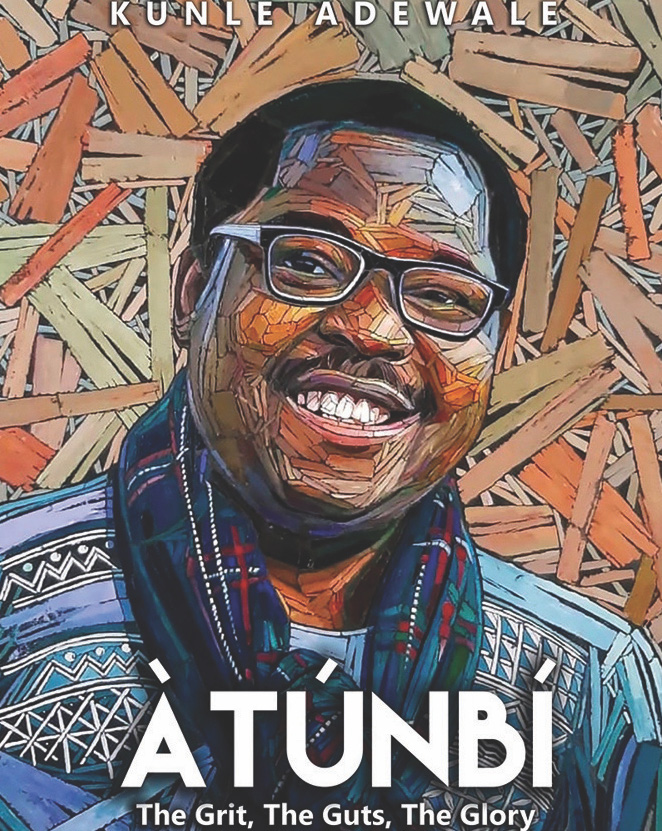 VISUAL ARTS
Yinka Olatunbosun
As a build-up to his 40th birthday ceremony in 2021, the visual artist and an international advocate for Arts in Medicine, Kunle Adewale launched his new memoir, Atunbi: The Grit, The Gut, The Glory on October 1. The memoir gives a deeply emotional account of the artist's journey to international limelight from very humble beginnings. Born on May 13, 1981 to a military father and a petty trading mother, Adewale is the ninth of 14 children, who were raised in Mushin in a single-room tenement building. But, he refused to be confined by the setbacks in his childhood and struggled against harsh socio-economic realities that made him stronger.
In his introduction to the book, the artist-author revealed the reason behind documenting his childhood in a most unapologetic narrative.
"Though I have largely evolved from these past versions of me, they remain sordid and solid parts of the man I am today," he says. "And for you to truly connect with and be inspired by and learn from this global artist whom John Cranley, the Mayor of Cincinnati, USA honoured in August 2019 and officially proclaimed August 2 as an annual Kunle Adewale Day, you need to be aware of my past, see the connecting dots to your own life and find the courage to defy every odd that is stacked against you."
From being homeless to living the hard life as a street hawkers, Adewale has been the leading light in Arts in Medicine. Atunbi is indeed a story of resilience and focus. He has founded three different organisations namely Tender Hearts Nigeria, Arts in Medicine project as well as Arts in Medicine Fellowship. The latter helps to groom a wide range of professionals in Arts and healthcare to develop requisite skills required to provide services beyond clinical treatments.
In Atunbi, Adewale bears it all on being raised in a polygamous home and surviving an abusive father. The writer claimed in the account that he had contemplated suicide several times as a child because of the traumatic impact of seeing his father beat up his mother. His journey into art was also almost thwarted by his father and grandfather who detested his use of the left hand.
Atunbi is an inspirational story rendered in an easy language to widen the age-bracket of readers, who will enjoy this monumental rise to glory story.