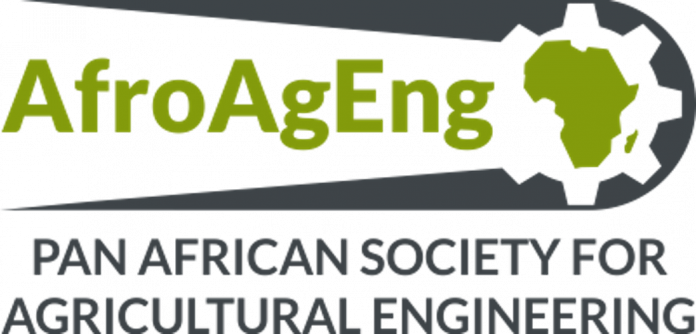 By Funmi Ogundare
Members of the academia drawn from various institutions across Africa, recently converged virtually for the Pan African Society for Agricultural Engineering (PASAE) special workshop themed 'Modernising Agricultural Engineering Programmes to meet Africa's Agenda 2063: The Africa We Want'.
The workshop was aimed at providing an overview of Agricultural Engineering curricular offered at various institutions to learn from best practices, assessing and understanding the impact of Agricultural Engineering programmes on sustainable food production in response to regional needs, promoting Agricultural Engineering curriculum transformation to support engineering and the use of modern technology in the transformation and industrialisation of agriculture in Africa towards agenda 2023 and beyond, among others.
With support from the Royal Academy of Engineering, Global Challenges Research Fund (GCRF), Harper Adams University, among other institutions, experts at the workshop emphasised on the implementation of Agricultural Engineering curriculum in their respective institutions, which has led to the realisation on the need for a more broad-based graduates that would be equipped with modern skills and competence.
In his remarks, a Professor of Agricultural Engineering and Director, Centre for Water Resources Research, University of Kwazu-Natal, South Africa, Jeff Smithers said more engineers are required for productive, sustainable food production and processing system, adding that students should be well equipped with the needed skills that would broaden their knowledge.
Professor Kehinde Taiwo of the Department of Food Science and Technology, OAU, Ife spoke on how Outcome Based Education (OBE) can help to improve quality so that students can be globally competitive.
According to her, "OBE focuses on continuous quality improvement for lecturers and students which will enhance teaching and learning and in the long run, students will be globally recognised when they graduate from any institution."
Food and Agriculture Organisation of the United Nations Regional Officer for Africa, Accra, Joseph Mpagalile recommended targeted training programmes designed to build the capacity of stakeholders such as the mechanisation hire service providers through vocational training and short courses.
"Capacity development is essential at all levels from farmers through to artisans, technicians and professional managers, in addition to policy and planning experts. revision of curricular of programmes offered by higher education and training institutions is also necessary," he said.
He also said focus should be on mainstreaming new areas of knowledge, including precision farming, automated systems, robotics and conservation agriculture, adding that refresher courses for lecturers and instructors should be considered in the wake of fast development in innovations such as robotics and digitalization.
"There is need to engage key Agricultural Engineering education stakeholders in the private sector in organising joint practical oriented trainings, revising curricular and planning refresher courses. Our education should also address needs in the area of psychology, marketing, infrastructure and transportation. We need engineers who are comfortable in the digital age, " he stressed.
The Director, School of Agricultural Engineering, Hassan II Institute of Agronomy and Veterinary Sciences (IAV), Morroco, Dr. El Houssine Bartali in his paper, 'Capacity Building: Investing in Sustainable Development of Morocco and Africa', said there is need for future engineers who will contribute to better agricultural resilience in Africa, as well as an investment in modern agriculture for increased production, productivity and value addition.