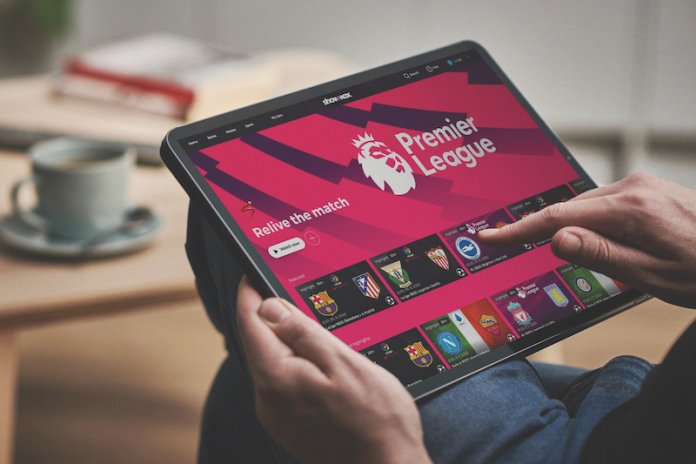 Tolulope Ibukunoluwa
There is a wave of excitement among movie buffs, football enthusiasts and entertainment lovers with the new Video on Demand platform, Showmax Pro, a subscription-based streaming service designed to serve on-demand streaming and live TV
The reason for the excitement is not far fetched as the new service bundles the existing Showmax entertainment service with music channels, news, and live sport streaming from SuperSport.
The offering includes all the games from the UK's Premier League, Italy's Serie A, Portugal's La Liga, South Africa's Premier Soccer League, as well as a wide range of live sports events including athletics, professional boxing, and the world's biggest marathons. When your live match is over, the platform ensures subscribers enjoy magazine shows, sports documentaries and recent sporting highlights. Also, music channels such as Trace Urban and Trace Gospel, and news channels Africa News, Euronews and Newzroom Afrika are available for subscribers' enjoyment.
Nigerian subscribers get to experience the extensive local category on Showmax, stream a wide range of Nigerian series and movies, including the Big Brother Naija 5 which is live-streamed on Showmax and catch all the weekly evictions, Head of House challenges, and extra view of unseen footage.
Other local favourites are sensational reality shows, Mercy & Ike, Halita, and Judging Matters, as well as international hits like Insecure, and Billions.
Quite interestingly, new and existing subscribers can access Showmax and Showmax Pro for just N2,900 and N6,300 respectively, while Showmax Mobile and Showmax Pro Mobile can be accessed for N1,450 and N3,200 respectively only!
Interesting too is that subscribers can stream standard Showmax and Showmax Pro concurrently on two devices, while Showmax Mobile and Showmax Pro Mobile can be viewed on only one device at a time. Standard Showmax and Showmax Pro can be viewed in High Definition on Smart TV, laptop, Android TV, Apple TV apps, while Showmax Mobile and Showmax Pro Mobile can be viewed in Standard Definition on smartphones and tablets apps. Also of interest is the fact that Showmax offers consumers a free 14-day trial! However, Showmax Pro does not have a free trial.
Speaking to Forbes, Showmax says of the platform: "This is the biggest thing we've done at Showmax in the five years since we first launched. Africa is an incredibly diverse continent, so offering a single monolithic product may not be the best solution. Our approach is to standardize where we can and tailor where we need to. That's why you'll see different local content on Showmax in Nigeria than you will in Kenya, and South Africa's content is different again."
Observers of the budding industry said that the launch of Showmax and subsequently, Showmax Pro is in response to opening up the video-on-demand space where Netflix also plays. Recall that two years after Netflix was launched in Africa, in 2016, it gained around 400,000 users, mostly in South Africa, MultiChoice's country of origin. And to stiffen competition or better to discourage it, Netflix announced a budget of $8 billion for original contents targeting the African region among other places.
This move was a daring challenge, one that MultiChoice accepted with unflinching manliness. In 2015 and 2018, MultiChoice's majority shareholder, Naspers announced it would divest from the company via an IPO which was completed in February 2019. Without the overarching presence of Naspers, Multichoice started to chart a new path on the streaming front. In June 2019, it started testing live sports content on Showmax, suggesting it wanted to prioritize the service.
This move was stalled by challenges including the use of mobile phone and broadband services which were low in quality compared to the capacity needed to sustain streaming services. At the time, smartphone and internet adoption were witnessing early growth. In 2018, there were 302 million smartphone users on the continent and 239 mobile internet subscribers. However, over 50% of all mobile broadband connections were 2G. This affected the quality of users' internet experience.
Despite operating streaming services, Multichoice focused on DStv's decoder-based business. This model has provided much of its revenue for years. But when Netflix launched in Africa in 2016, DStv's decoder business became vulnerable.
Despite the challenges, the Showmax brand went on to introduce live streaming. It launched Showmax in August of 2015. In May 2016, Showmax expanded to 36 countries in Africa. In July 2016, Showmax had passed the 10 million views milestone.
Also in August 2016, Showmax launched a bandwidth-capping tool that allows users to choose different quality levels. Subscribers can select either a low bandwidth cap of 0.3 GB/hr, a medium cap of 0.7 GB/hr, or leave usage uncapped. In addition, Showmax added a multiple profile feature including the ability to set up child-friendly profiles with different age settings. By October 2016, Showmax launched Showmax Select and Showmax Premium in Kenya. In January 2017, Showmax partnered with SEACOM to put caching servers in Nairobi, Kenya.
Showmax is supported by a wide range of devices, including computers, laptops, smartphones, tablets, smart TV and gaming consoles. Currently, Showmax Pro is available in more than 40 African countries.