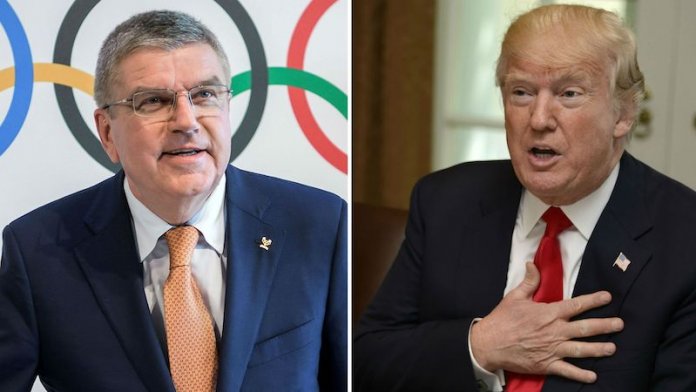 By Enefiok Udo-Obong
The world received the news with sadness and shock. Despite pleas for clemency from top world leaders like President Donald Trump and IOC President Thomas Bach, Iran executed national wrestling champion Navid Afkari by hanging him in the city of Shiraz.
Afkari, 27, was arrested on September 17, 2018 and was given two death sentences – one for retribution in kind by a criminal court and another sentence for enmity against God, which was given by a Revolutionary Court. The retribution was for allegedly stabbing to death a security guard of Iran's Revolutionary Force during the anti-government protests of 2018 who was working under cover.
While the trial was reported flawed, confessions were forced, false witnesses were created and produced and CCTV footage showing Afkari walk pass the area where the dead security man lay was two hours before the incident itself. There are major lessons for all to learn here and there is also an opportunity the unfortunate death of Afkari presents.
First, while it is obvious that sportsmen know that their voices can be heard, and this is evidence in how they cash out by signing contracts endorsing big brands etc., they should also realize that they can make big news too for repressive regimes around the world who want to use them as a lesson to reign in the populace. The outcry against Afkari was audible because of his sporting achievements and despite the global condemnation, the Iranian government would be happy that such news would serve as a deterrent for others trying to protest against the government. Afkari is not the only one that has been executive via miscarriage of justice, probably many have, but he has brought the spotlight on. "Navid was targeted because of his success and popularity as an athlete, and this brutality was held up as an example to terrorise the public and silence dissent." Brendan Schwab, executive director of the World Players Association said.
Secondly, it is time we all realize that sports and politics do intertwine and we should always be mindful of that. However, sports and politics rarely meet under good terms. Someone is always standing on the other side of an issue. As long as one competes under the umbrella of a country and within the territory of one, we cannot isolate politics from sports and decisions herein must recognize that. There are so many examples worldwide that support this.
Furthermore, and here comes the opportunity, this can present itself for authorities to start taking strong actions towards social injustice especially grave repressive government actions like this one. The IOC sent out a statement to condemn Afkari's judicial murder saying the news as "very sad" and "devastating" and added that their "thoughts and prayers are with the family". United World Wrestling, which had not previously commented publicly on the case, said Afkari's execution was "devastating".
"The entire wrestling community mourns his death," UWW added.
However, a lot of commentators feel that these words are insufficient and just political. They believe more should be done to stop these type of injustice in future. Global Athlete (an international athlete-led movement that was formed to inspire and lead positive change in world sport, and collectively address the balance of power between athletes and administrators) has demanded the International Olympic Committee (IOC) and United World Wrestling (UWW) expel Iran following the execution of the wrestling champion.
"The Global Athlete extends our sincere condolences to Navid Afkari's family and friends," their statement said. "The Iranian Government took the life of an innocent human, an athlete, and a wrestler. Our thoughts are also with Navid's two brothers who are still incarcerated in inhumane conditions. We call on athlete solidarity to demand that the International Olympic Committee and United World Wrestling immediately implement sanctions that expel Iran from world sport for this heinous execution. The actions of the Iranian Government are a clear breach of human rights; such acts cannot go unpunished.
For executing an athlete, this government no longer deserves the privilege of competing in international sport."
On social media, the outrage has been pouring, "It is not enough just being 'saddened' and 'devastated'. IOC should ban sports teams under the name of this regime," Alireza Kermani stressed.
A twitter user Mahya Saber added, "Thank you for your support IOC but the Iranian regime has been enjoying impunity far too long. It is time to hold the regime accountable for its ongoing crimes against the Iranian people." Another comment added, "Do something. This is not the first time and it won't be the last unless some meaningful actions takes place from the international community."
"As an Iranian…" another twitter user adds, "I ask the world community to BOYCOTT this regime. We need global support to overthrow this barbaric blood thirsty regime occupying our land" Mara says "if it is only thoughts and prayers you have, you are totally useless as an organization. Take ACTION now." Shaha Andeh tweets that the statement by the IOC is "lame…and only a PR stunt" while Nima adds, "Thanks but your thoughts and prayers are absolutely worthless. Instead the IOC should ban the Islamic Republic from taking part in international sporting events including the Olympics. Actions are more important than empty words."
There have been instances where governments have not shown full responsibility for social acts and athletes have had to take actions on and off the field of play with consequences. Muhammad Ali was jailed for refusing to fight an unjust war, John Carlos and Tommy Smith were expelled from the Olympic Games in 1968 and roundly criticized for their actions for protesting the treatment of black Americans and other minorities in the United States, The Taiwanese delegation were almost banned from the 1960 Olympics for protesting against Chinese oppression. Many NBA teams considered Abdul-Rauf too controversial a player to employ because of his belief that the US was an unjust tyranny to Islamic states and therefore in conflict with his Islamic beliefs and recently US president called for the sack of San Francisco 49ers quarterback Colin Kaepernick for sitting and later kneeling during the anthem as protest against police brutality and racism. Only that it is rare for the athlete to pay the ultimate price.
So it is an opportunity for Sports to Stand Up and make a statement. For action to be taken. International bodies would have to firmer and more decisive in taking actions to bring about government responsibility. As the Global Athlete body says, "We must now unite in his memory to ensure that others do not suffer this fate."
Only then, would his death not be in vain.