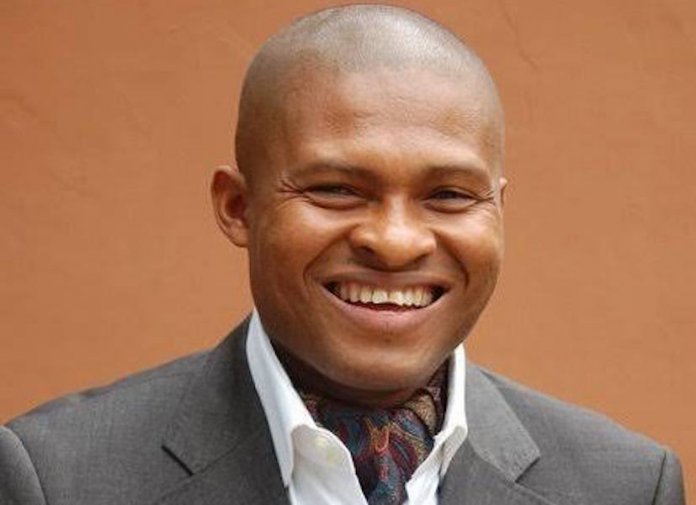 Yinka Olatunbosun reports on a recent encounter with a foremost journalist and motivational speaker, Azuh Arinze, who recently launched two latest literary delicacies based on his career as a journalist
Azuh Arinze is a household name in Nigerian journalism. Known for being very influential in delivering high-profile interviews and building
strong connection with successful personalities, Arinze had the mien of a regular journalist. Perhaps, his dapper looks, doggedness matched by charming personality had endeared many to him. Any young journalist would want to learn from him even as he sat across the table with the collage of YES! Magazine forming his backdrop. He reminisced on childhood days when he wanted to study Law. He was only a young boy partly raised in Maroko, a community bordered by Ikoyi and Victoria Island that was demolished by the military government in 1990. His secondary school days in Victoria Island Secondary school was marked by his involvement in literary and debating societies as well as writing competitions.
"I never wanted to be a journalist,'' he began. "My first love was law. I used to represent my school in debating societies and writing competitions. There was one where I represented Eti Osa Local Government. I have always been fascinated by law but I got carried away in secondary school. When the accolades were becoming too much, rather than concentrate on my studies, I wrote SSCE and I failed English. For me, that was a big blow,'' he recounted.
Born of a father who was a business man, he began to oversee some of his father's businesses. One Saturday out of boredom, he bought a copy of Punch. And that was a turning point in his life.
"The anchorperson was Azuka Jibose and so I enjoyed his style of writing and of course, entertainment writing was about stars. Much later, he
organised a competition that I won, after some time he left for the United States of America and another gentleman, Mr Femi Akintunde-Johnson took over the column. He also organised another contest which I won. After that, they set up to organise FAME. They
started another completion called Fame Reader of the Month bonanza. I happened to be the first winner. The prize money then was N10,000. The day I went to collect the money, I saw FAJ, Mayor Akinpelu and they were all well-dressed. I had to do a career detour. Instead of law, I went in for Mass Communications at a polytechnic in Enugu,'' he said.
During his industrial attachment, he returned to Fame Weekly. His first five stories made the cover of the magazine. That was all he needed to land an automatic employment. At the completion of the one-year programme, he was unwilling to return to school. But he had good friends who advised him otherwise. One of them, Ugochukwu suggested that he should combine work and study. At the completion of his HND at IMT, Enugu, he applied to Lagos State University where he studied Public Administration. With a career spanning two decades, he worked hard to distinguish himself as a serious-minded professional who was never late for events.
"I spent three years in Fame, 14 years in Encomium where I was editor for eight years. I was the longest serving editor for Encomium. It was after the eight years that I felt I didn't have any point to prove there again," he said.
Next, he founded Yes! International Magazine where for starters, dissatisfied readers were allowed to return their copies of the magazine. But that hardly happened with the quality interviews, gists, quotes and coverage of events.
As a journalist, he has a knack for interviewing persons that had been declared "unfriendly'' to the media. Sometimes, it took waiting throughout
office hours and remaining undeterred by several rejections.
"You must never give up. When you read my book, "Encounters," most times, we are closer to success than we know. Sometimes, you might just be on the verge of achieving that thing. That is one of the biggest lessons that I had learnt. He is the number one advertising man not only in Nigeria but in Africa. I needed him to grace one of our annual lectures. I had written to him three years at a stretch. In the fourth year, I wrote to him and then he saw the letter and responded.
My encounter with Onyeka Onwenu, when I was with fame, I wanted to interview her and when I told my bosses about her, they said okay but didn't want to discourage me but they told me that they are in court with her. There was no phone so I went to her office. I wrote a letter to her and gave it to her secretary and then I left but the secretary caught up with me later and called me back to her office. We later became close. When I had my first daughter, she was the Godmother. You can see the pantheon of sacrifice,'' he recalled.
With over 30 celebrated Nigerians, footballers, singers, lawyers in "Success is not Served A LA Carte," the journalist stands a good stead to advise thus: "Serious people don't come to events late. Don't give up till you succeed. Don't be afraid to be critiqued".
At a recent virtual book launch, Azuh announced the official release of his books entitled Success Is Not Served A La Carte and Encounters – Lessons From My Journalism Career, to the general public.
Compered by multi-award-winning Nigerian comedian, Gbenga Adeyinka, the event had dignitaries like former Governor of Ogun State, Chief Olusegun Osoba, who also chaired the occasion; the Minister of Transportation, Rt. Hon. Rotimi Amaechi; Orangun of Oke-Ila, HRM Oba Adedokun Abolarin; Special Adviser, Media and Publicity to the President, Mr Femi Adesina; GMD, SO&U Advertising, Mr Udeme Ufot; EVC, Verdant Zeal, Dr Tunji Olugbodi and General Overseer, Revival Assembly, Apostle Anselm Madubuko in attendance.
Other notable individuals at the event were Vice President, Corporate Communications and CSR, Airtel Nigeria, Mr Emeka Oparah, who reviewed the books and Chairman, Bison Communications, Prince Bisi Olatilo, who was the Chief Host and Chairman, Ovation Media Group, Bashorun Dele Momodu who presented the new books.