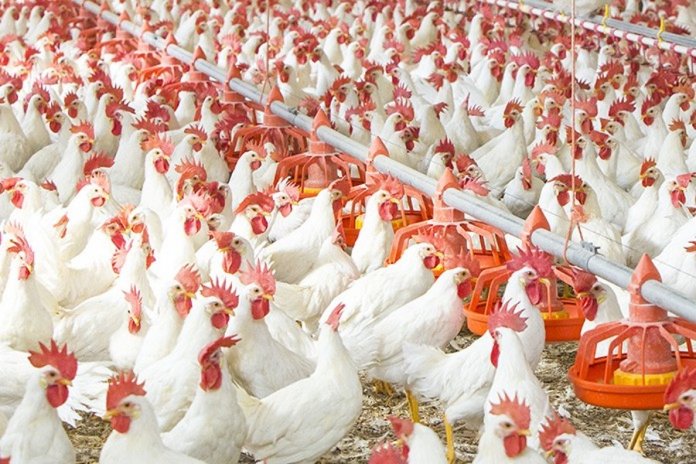 Major poultry farmers who have benefited from the Commercial Agricultural Credit Scheme (CACS) of the CBN have commended the Bank's intervention in the sector, stressing that the poultry sector in Nigeria is now enjoying a great revival.
Speaking with newsmen in Abuja, a statement yesterday quoted the Chairman, Premium Farms, Alhaji Mashey Rasheed, to have said the intervention of the CBN had helped to boost the poultry value chain in Nigeria.
According to him, the loans provided by the CBN would not only help to improve the production of chicken meat and eggs but would also close the existing demand for poultry products and supply gap.
Rasheed, who said he was a proud beneficiary, urged other farmers to emulate those that have benefitted by approaching their banks in order to borrow and develop the economy.
In his remarks, the Group Managing Director of Amo Byng Nigeria Limited, Dr. Ayoola Oduntan said his company was very proud to be a beneficiary of the CBN intervention as many poultry farmers and those in the value chains of other crops now have testimonies to share about the turn-around experienced in their businesses.
Also speaking, the Chairman of EMMPEK Farms, Abraka, Delta State, Mr. Audu Emmanuel, lauded the CBN for supporting large farmers as well as those in the SMEs category. He said such the support of the Bank and the Federal Government would help to enhance job creation and check the importation of poultry products in Nigeria.
Other large beneficiaries that also extolled the impact of the CBN intervention in the poultry sector include Animal Care Services Konsult Nigeria Limited, Phinomar Nigeria Limited, Phed Nigeria Limited and Fortune Heights Farm.
Meanwhile, the Poultry Association of Nigeria in Ogun State (PANOG) has equally commended the Central Bank of Nigeria (CBN) for the latter's interventions in the poultry sector, which it noted have helped to keep micro, small and medium poultry farmers in business.
A statement jointly signed by Alawode Blessing and Oludare Kuforiji, the State Chairperson and General Secretary, respectively, lauded the CBN and the federal government for the intervention fund, stressing that the facility had helped small scale farmers in the state to mitigate the impact of the pressures brought about the Corona Virus (COVID-19).
The duo disclosed that some of the association's members had been credited with various sums of money, which they expressed hope would improve the operations of farmers, especially after the various challenges due to the current global economic realities.
While also noting that the CBN involvement would no doubt lead to the desired growth in the poultry sector with expected contribution to the Gross National Product (GDP), the association urged the CBN to consider poultry farmers yet to benefit from the various intervention funds of the Bank.