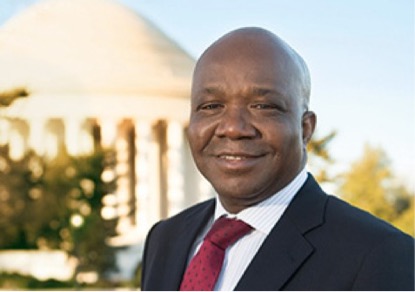 High Life
They say that human life is like a long sentence, that moments and memories are letters, and choices and decisions are punctuation marks. Once strung together, meaning ensues. Unravel, and meaning is lost.
In many ways, this is true for Mutiu Sunmonu, the Chairman of the construction empire, Julius Berger, and former MD of Shell. It's been a little over three years since he lost his wife; he remains loyal to her memory, as single as he was before he met her.
When numbering the most eligible adult bachelors of Nigerian society, one would not get to the toes before mentioning Sunmonu. Experienced eyes have noted that while most men in his position are like ice-cream that meets the tongue and immediately melts away, Sunmonu is like seasoned meat that takes a bit of time and a bit of fine drink. As a result, many women are ready to take up this task and be that fine drink, but it isn't working.
Sunmonu is renowned for a number of achievements: a first-class degree in Mathematics and Computer Sciences from the University of Lagos; peerless contributions to the IT-infrastructure development of Shell; his years of executive positioning in the same Shell; his bossmanness in Julius Berger; and the depth of loss that accompanied the demise of his wife, Funke, in 2017.
It would seem, even today, that there is no replacement for his late wife. Although women are known to flock around him, many renowned and noble in the eyes of everyone else, it would seem as if Sunmonu isn't interested. Apparently, the reported blend of gentleness and warmth that his wife exhibited during their time together is something that cannot be imitated or surpassed.
Perhaps, only someone like his wife will bring him out of his one-man hobbies of reading and golf, and let him see the world in pink and yellow again.
In any case, the general understanding regarding Mutiu Sunmonu's singleness is that he really has moved on, but is taking his time to step into the stream of marriage. After all, they say that it is impossible to step into the same river twice.