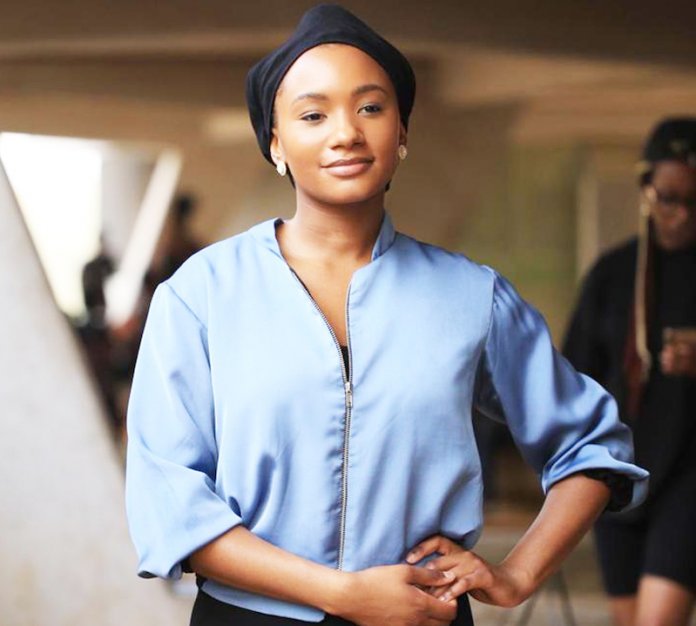 Temi, daughter of billionaire businessman, Femi Otedola plays the lead role of 'Moremi Oluwa' in the upcoming Kunle Afolayan movie, 'Citation', writes Ferdinand Ekechukwu
Following the announcement of "Citation" earlier this year, it became one of Nollywood's most anticipated cinematic films of 2020. Interestingly, Temi, daughter of popular billionaire businessman, Femi Otedola features in the movie being her first, as 'Moremi Oluwa' in the Kunle Afolayan movie. The pretty 23-year-old plays a lead female character alongside other A-list actors of diverse nationalities. Recently, Ibukun Awosika, the Chairman of First Bank of Nigeria was unveiled as the surprise cast.
Femi Otedola took to his Twitter page to celebrate his daughter for her achievement on screen. "Temi Otedola is playing the role of a character called Moremi Oluwa in the movie. My daughter @TemiOtedola starring as Moremi Oluwa in 'Citation' (about sexual harassment) – Kunle Afolayan's upcoming feature film. This movie is sure to be the best ever that has come out of Nigeria… Papa is proud of you. . . F.Ote$", the oil magnate wrote. Expectedly, Temi who is elated by her latest effort also took to social media to express excitement.
This is a stepping stone for Temi. Reacting to the official teaser for 'Citation', the fashion and lifestyle blogger wrote alongside the one minute twenty seconds clip which she also shared. "I can't believe this day is here. I can officially share the first teaser for #CitationTheMovie… This day is an emotional one for so many reasons. As many of you already know, Citation is my debut feature film, and is directed by the legendary @kunleafo, someone who I have been a fan of since Figurine.
"He not only trusted me to bring 'Moremi Oluwa' to life, but also my Citation Family, made up of the most wonderful and supportive cast and crew members. For that trust, my heart is overfilled with gratitude right now. We put so much sweat, tears and sleepless nights into the movie, and I hope you guys will love it as much as this experience changed my life. Enjoy this teaser; get ready for the full thing."
In the teaser clip, Temi appears to recall her first experience with a lecturer after a tutorial class: "My first one on one contact with Prof. N'Dyare was after a tutorial class," Temi could be heard saying in the presence of "academic royalty". In the next scene, Temi, is seen in a class setting with other students. There were follow up scenes which showed her walking into the campus with a group of students, the antagonist lecturer at the senate panel hearing a case of alleged sexual harassment to the climax of the teaser which shows some form of unrest among the students and a distraught 'Moremi Oluwa' (Temi) who seem to be losing it all.
The film narrates the ordeals faced by a female postgraduate, Moremi Oluwa, who is forced to find a way to deal with an awkward situation of sexual harassment from a male lecturer, Prof. Lucien Nd'yara (Jimmy-Jean Louis).
The ensuing intrigues of the teaser define Moremi's words against that of the respected academic, in a male-dominated terrain. Gabriel Afolayan, Temi's love interest in the movie was captured making his first move towards the young postgraduate in the eye of the storm on campus.
Written by Afolayan's long-standing business partner, Tunde Babalola, Moremi Oluwa, the fun-loving 21-year-old student eventually drags Nd'yara before the University Senate. At the first official private screening of Citation, Afolayan (film producer and director) revealed the location of the movie as Obafemi Awolowo University (OAU)… 'Citation' will be available for private screenings in September and October, 2020.
Temi, who has kept her love for acting on the low until now, explained that it was all about timing and that when the opportunity came, she felt she could pull it off: "I was actually introduced to him (Afolayan) I told him that from university and through school I have always been into acting and that was my first passion in life.
"He told me about a script coming out and the lead character is actually a girl of my age and a university student and the story tells a tale of something that is so relatable and relevant to what is happening today, not only in Nigeria but all over the world.
But the process was not easy, I really had to push just for the fact that this role of Moremi was right for me, and I was willing to bring her to the screen, and do the role justice."