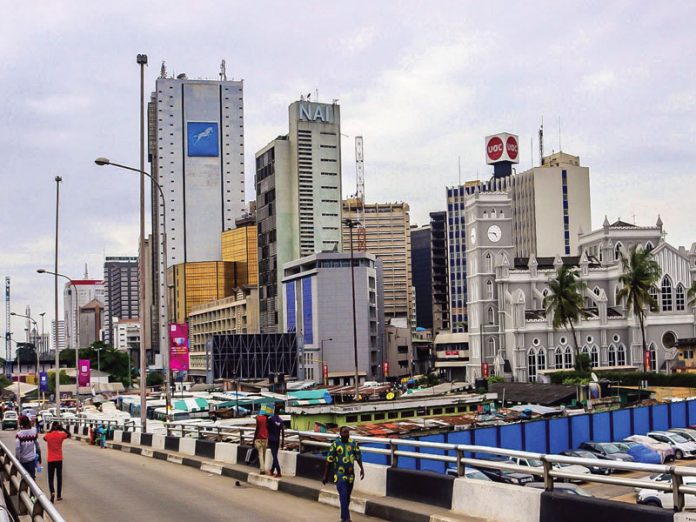 Toyosi Lana
The COVID-19 crisis has affected people and businesses across all sectors, requiring organisations to adapt to a digital or remote way of doing business, dramatically altering people's daily experiences. The satisfaction levels attained by these altered experiences, especially for consumer facing organisations, are strong factors in whether or not organizations will survive Post-COVID.
As the global economy comes out of COVID-19 and isolation, businesses have ample opportunities to make significant changes in their operations and supply chains, to offer better services overall and understand that things that would have seemed almost impossible before, are now business practices that can easily be achieved.
This is the perfect time for business leaders to emerge from crisis mode and start adapting to the customers evolving needs, focusing on ways to anticipate and exceed the expectations.
In line with this, regardless of Nigeria's arguably existing poor customer experience standing, businesses in the country are placed in a unique position to rapidly improve their customer satisfaction rankings, relying on a balance of sensitivity and agility to retain their customers and keep them happy.
One way for businesses to achieve this is by mapping out their customer journey, truly understanding what the customers go through at each stage of their interaction with the business, what operational processes have become redundant and what provides the most value for the customers.
This customer journey map can be achieved by employing the professional services of Customer Experience Market Research Companies, such as CXViewpoint, that focus on customer satisfaction ratings and customer service culture for companies across all sectors. Only by accepting that the world has entered an era whereby companies are beginning to create new experiences with customers, can businesses really begin to thrive in a Post-COVID era.
The pandemic also brought to the surface innovative ways to serve customers and inculcate technology to business operations.
By adopting innovation and digitalisation, businesses will breakdown previous boundaries and create new ecosystems that will help create a mutually beneficial relationship between themselves and customers. For example, due to the sheer volume of calls during the isolation and lockdown period, banking giants Guaranty Trust Bank (GTB) created a Whatsapp digital channel that offers customers the opportunity to avoid spending minutes on a call, escape the inconvenience of logging online to chat with representatives and offered their customers ease and seamlessness to their processes. This kind of adaptability and forethought shown by the bank, allows them take the pressure of their staff while providing their customers new and speedy resolution channels.
With innovation taking center stage on business continuity and customer satisfaction, Data Personalisation AI is one aspect that needs widespread adoption. The collation of information, the use of profiling tools and data analysis will adapt the content in real-time, thereby optimising every single conversion had with the end users.
Data personalisation helps businesses elevate their connection to the customers by delivering a better all round experience. It allows companies' tailor their interactions and figure out the best platforms in which to reach their audience, and also informs future company processes that require modifications and adjustments.
At the end of the day, consumers want to be treated uniquely, using AI solutions ensures that businesses can improve their processes and strategies while opening up new possibilities for customer satisfaction.
It is also important as we begin to move into the Post-COVID era that businesses begin shifting from a selling culture to a service culture. This sees the organisations start working on their long term success rather that their short term sales boosts, because it places more emphasis on the adoption of their products/services and their customer engagement. In a time when the global weight on 'humanity' seems to have heightened, the businesses that focus on empathy and understanding their customers', are the businesses that retain mind share, retain customers and achieve customer satisfaction. Regardless of if businesses run a B2B or B2C model, it is more imperative than ever for them to place their customers or end-users at the center of their model. This ignites the emotional buy-in of the customers, because when it has all been said and done, all relationships have an emotional component and that holds true for the connection between people and brands.
At the end of the day, we cannot escape the changes the pandemic has brought to the way we live and the way businesses are conducted. However to ensure continuity and relevance in the Post-COVID era, businesses need to revaluate their customer experience models, focusing on ways to adapt to their customers evolving digital and remote needs.
Understanding that actionable operation changes, i.e. local data hosting for data centric businesses, can go a long way in ensuring elevated customer satisfaction (because it means faster access).
Meeting customers' needs and going the extra mile can create strong emotional equity for business brands that will extend beyond the COVID-19 crisis.
These uncertain times have highlighted that businesses have to think outside the box, embrace innovation and realise that things they thought were not possible within their operation models, are processes they are currently employing because they have no other choice. It is time to build on that momentum and capitalize on the adaptations that are currently ensuring customer satisfaction.