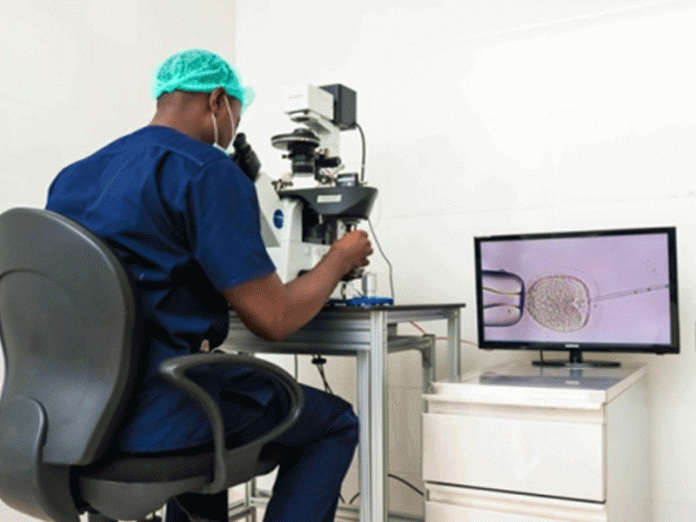 By Martins Ifjeh
The Society of Gynaecology and Obstetrics of Nigeria (SOGON), in partnership with Nordica Fertility Centre has trained over 520 gynaecologists on the different approaches in the use of hysterectomy.
Speaking during the webinar training recently, the President of SOGON, Prof. Ireti Akinola said although hysterectomy was not new to gynaecologists, as it was first performed over 200 years ago in Manchester, there were new technology on better ways around it.
Hysterectomy is a surgery in which a woman's uterus (womb) is removed.
According to Akinola, new hysterectomy technology is relevant for practicing gynaecologist, adding that, "the different types of hysterectomy are geared towards saving lives, correcting deformities as well as relieving suffering of patients. When planning hysterectomy, the patient should be considered first, not the disease or the doctor".
Sharing his thoughts, a Gynaecologist and Obstetrician Laparoscopist, Helwan Univeristy, Egypt, Hossam Abdel-Mageed, said doctors with lack of experience should not be involved in the procedure.
He warned that the first choice in hysterectomy should be vaginally. If not, then laparoscopically, adding that if these two were not possible, then abdominal hysterectomy can be considered.
He said: "Laparoscopic hysterectomy should compete with abdominal hysterectomy, not vaginal hysterectomy. on precautions, the doctor must have proper knowledge and experience of the procedure; must do counseling and have consent of patient; must be familiar with instruments, among others."
The Head of Minimally Invasive and Robotic Gynaecologic Surgery Unit, University Hospital of Modena, Italy, Carlo Alboni said although there were no perfect ways to performing vaginal hysterectomy, there were ideal technique which tries to make small impact on the physical and psychological process of the patient.
The Chairman, Continnuous Development Committee, SOGON, Dr. Abayomi Ajayi said more of the training will be done so that Nigerian gynaecologists and obstetricians can be conversant with latest information on the area of specialty.