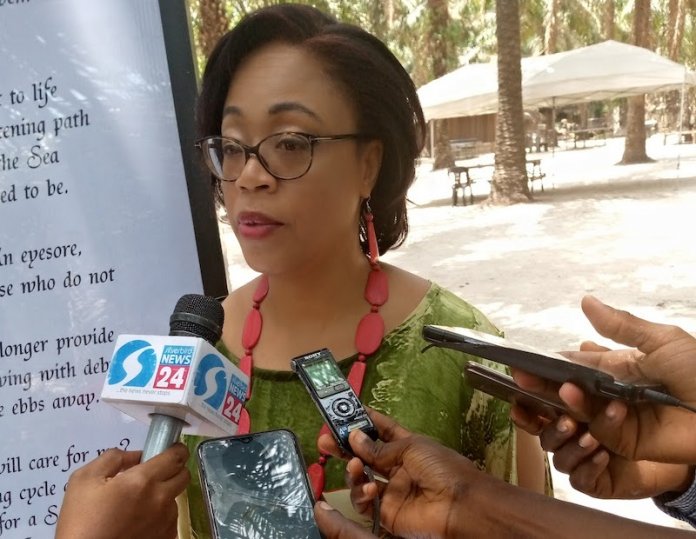 Oluchi Chibuzor
The DAWN Project has commenced the planting of over 250 indigenous trees in Lagos, targeted at raising awareness about climate change and emission of gases into the atmosphere.
The co -founder of The DAWN Project, Dr. Pamela Ajayi, disclosed this during a tree planting ceremony held at LUFASI Nature Park in Lagos, recently.
She revealed that The Dawn Project, as part of activities to celebrate World Environmental Health Day would host its first ever hybrid Webinar on 26th September 2020 that would see winners of a creative writing competition announced and prizes given on the same day.
"There is too little discussion and understanding about Zero Emissions as a whole in Nigeria and we hope to use the Webinar to raise a consciousness about environmental issues in Nigeria. "Human activity, related to fossil fuel use in cars, factories, generators releases Green House Gases such as Carbon Dioxide, Nitrogen etc into the atmosphere. And the quantities released are getting so large it is seriously damaging the environment causing climate change and compromising the health of individuals on the planet. The benefits the earth enjoyed during the Lockdown are rapidly dissipating too.
"In 2019, Nigerians bought 5,100 new cars, compared to the UK which bought 2,311,140. In the same year, we imported between 800,000 and 1,200,000 used cars. Unfortunately, most of these used cars have the catalytic converters removed before they are sent to Nigeria or even after arriving here, which makes them more toxic with higher emission levels than cars abroad. It is our collective responsibility to work towards achieving net zero emissions by reducing human-caused emissions so we can create a more sustainable future for the next generation," she stated.
The programme, which is set to donate 250 trees to communities and individuals to ensure a widespread across the state, calls for interested participants to reach out to The Dawn on social media pages to arrange pickup of tree sapling from any part of Lagos.
Commenting on the initiative, the Managing Director of LUFASI Nature Park and collaborator of The Dawn Project, Mr. Desmond Majekodunmi, emphasised that it is absolutely important that everyone begins to take action to save the earth. "The coronavirus and other natural disasters that we have witnessed recently in different parts of the globe are all warnings and signs of the earth fighting back; the earth is not very forgiving," he said.