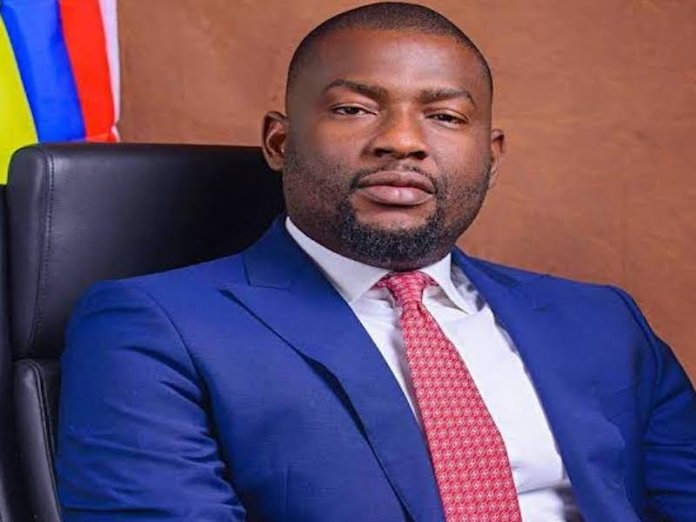 Bennett Oghifo
The Building Collapse Prevention Guild (BCPG), Ikoyi-Obalende Cell, has appealed to the Lagos State government to enforce development control at Osborne Estate II, Ikoyi, Lagos to prevent environmental problems that may arise in future.
Residents of the estate are concerned that a particular multi-floor building under construction in their community has gone beyond the limit and they want the state government to intervene.
Chairman of the residents' association, Barrister Ezenwa Mbah said they complained to the Commissioner for Physical Planning and Urban Development, who visited to see what the problem was and that he promised to ask the developer to scale down, show the residents their building approval and put up signpost of what they are building, and that none of these had been done.
The BCPG said in a statement, the development caught their attention, describing it as a situation that could affect the lives and property of people in the estate in future. "As soon as we got the call, members of the BCPG, Ikoyi-Obalende Cell, took a tour of the estate to see some ongoing developments.
According to the statement, signed by the Coordinator, QS. Tomi Ogundare, and Secretary, Arc. Bola Arilesere of BCPG Ikoyi- Obalende Cell, "The construction seemed impressive but poses an extremely alarming concern on density, social impact, environmental impact, infrastructural impact and possibly economic threats."
The Guild said these concerns should have been considered before the state government issued Statutory Planning Approval to the developer. "Members of the Estate Association confirmed that when they requested to see the Approved Plans of the developments, the developer blatantly refused and has since been very uncooperative.
"The association even further confirmed that the developer got his development sites in the Estate sealed by dint of a call that was made by the association to the ministry of Physical Planning and Urban Development, only to have them unsealed by the same ministry, after two days."
The BCPG members said they highlighted key areas of concern, and drew the attention of the developer "to matter of density. The number of residents per square meter is in excess, in the context of that estate (Lagos has resized the estate to high density).
"Furthermore, the clumsing up of buildings in an attempt to jam pack as many residents as possible, compromises even fundamental functionalities like air space. The Infrastructure of the estate is not left out…. Amongst others, just consider road and drainage needs for such high density, vis – a – vis the flooding menace, which currently confronts the estate. In addition, the traffic management matter is another area of consideration. These are areas that ought to have been checked, studied, resolved and presented before Planning Approval should be issued."
The group also drew attention to the "social, economic and environmental impact that threatens severe impact on lives in several ways, the Lagoon, which just borders the estate, and other critically important aspects.
"The attention of the government – The Executive Governor, the Commissioners of the Environment, Works and Infrastructure, Youth and Social Development, Waste Management Authorities – is hereby drawn to the impending damages. These developments are of serious concerns to the ministries being overseen by you, Lagos State, and the ecosystem. If proper steps are not taken, flood, infrastructure degradation, and massive pollution of land and water may not be the only problems to be dealt with in the near future."
The Guild said "It is understood that Osborne II is an estate with some class and some Development Guidelines, none of which is overpopulation or endangering lives and property in the short and long terms.. The attention of the Estate Association is hereby drawn to taking necessary steps to ensuring social responsibility by all current and intending developers, as well as adherence to the Estate Association Development Guidelines. This, in our opinion, is the only way to maintain the original context for which the estate was even birthed."
They said, "It is literally impossible for any Developer with such capacity to embark on such developments without engaging the services of qualified built environment professionals. It is also impossible for these professionals to claim being unaware of the impending threats these developments pose. Up till now, no professional or professional bodies have been heard or seen to take any actions to stop such irresponsibility. The BCPG is optimistic that the Government, as well as other stakeholders – whose attention is being drawn – will arise to salvage this situation."