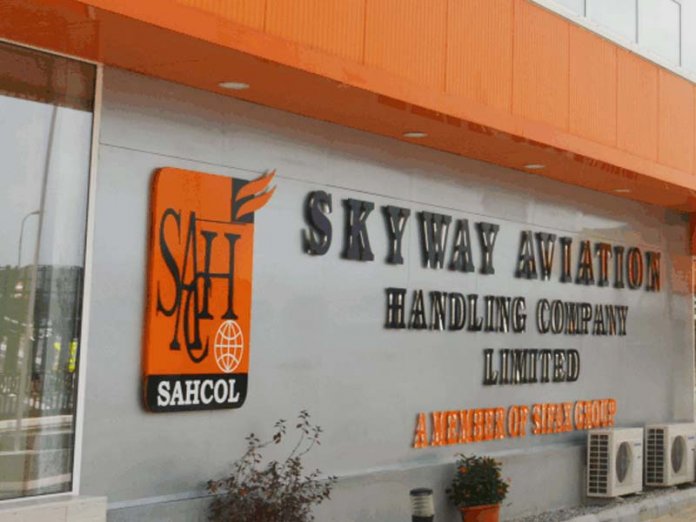 The Managing Director/CEO, Skyway Aviation Handling Company (SAHCO) PLC, Basil Agboarumi has been awarded Leads Africa's Patriotic Personality Awards by The League of African Development Students (LEADS).
LEADS is the umbrella body for all Democratic Students Unions in Africa which started in 1985 at the Bayero University, Kano with the objective of sensitizing its members on Development of Best Practices and now represents 25 countries in Africa.
Speaking during the awards presentation, which took place in Lagos, the Secretary General of LEADS, Osisiogu Osike said the organisation's quest for role models led the team to Agboarumi who they described as a rare gem and a role model to the youths in Africa, having steered SAHCO to greatness in the past two years.
"In doing this, we seek to find ourselves role models, outstanding institutions and mentors in life as we found in Skyway Aviation Handling Company (SAHCO) PLC and her Managing Director/ CEO, Basil Agboarumi. He is a renowned corporate and public affairs person per excellence who midwifed the re-branding of SAHCO, he has an impressive and exemplary antecedence in aviation ground handling practice, having had a vibrant, dynamic and remarkable two decades of immense contributions and indeed, oversight assignments. His sincere commitment to utmost innovation, reliability and professionalism in the subsector stands him out from his contemporaries," Osike said.
In her remarks, Director of Gender, LEADS Africa, Okpebuo Jennifer, commended Agboarumi's capacity and proficiency in private and public service, philanthropy and other assignments/ideas generation and implementation, describing him as "a patriotic Nigerian technocrat; an Innovative and gallant public servant, diligent, amiable, intelligent and humble patriot of impeccable antecedence."
She said that LEADS was there to celebrate the culmination of his superlative service history as "AFRICA's Patriotic personality of the year.
Responding to the award, the awardee, Basil Agboarumi thanked LEADS Africa for finding him worthy of recognition. He dedicated the award to God, then to all staff and Management of SAHCO PLC.