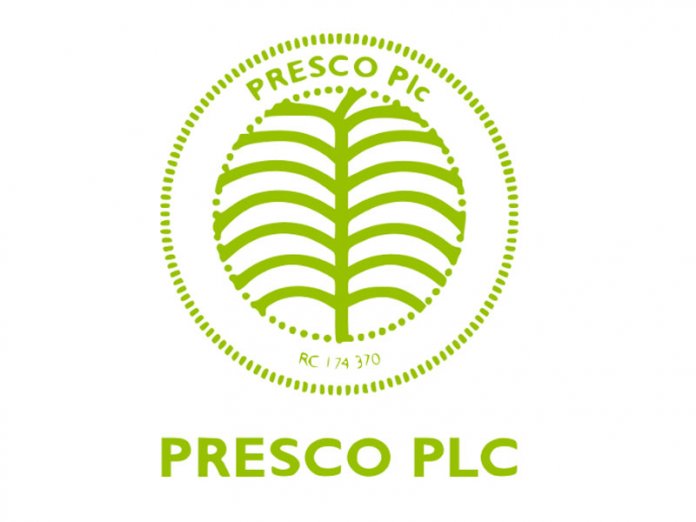 Goddy Egene
Shareholders of Presco Plc have approved the N2 billion dividend recommended by the board for the year ended December. The dividend, which translated to 200 kobo per share, was endorsed at the company's 27th annual general meeting (AGM) held in Edo State.
The shareholders commended the board and management of the company for the impressive financial performance and recommendation of the dividend.
Speaking on behalf of shareholders, Goodluck Akpore, noted efforts by the board and management of Presco Plc to boost the company's operations, saying they were particularly impressed with the resolve to pay dividend and sustain growth agenda.
In his address to shareholders, Chairman of the company, Pierre Vandebeeck, explained that COVID-19 virus has had significant impact on global economies around the world and is having accounting implications for many entities.
The chairman, who was represented by a director of the company, Osa Osunde said disclosed that within the year under review, the construction of a new 350 tons per day palm kernel crushing plant was completed and the construction of a new 30 tons palm kernel boiler.
Meanwhile, the chairman said work on the new 500 tons per day vegetable oil refinery has been completed with its commissioning scheduled for this year.
"Our company is not difference, which is why we have put in place protective measures in keeping with World Health Organisation (WHO) guidelines to minimize the risk to our workforce and ensure minimum disruptions to operations," he said.
According to him, following the moves initiated by the federal government to check and fight illegal importation and malpractices, the fourth quarter of 2019 witnessed a gradual recovery of average unit selling prices of crude and refined products from the hitherto downward pressure.
The chairman disclosed that within the year under review, Presco Plc attained N19.72billion revenue and profit after tax of N3.8 billion.
"Volume wise, 47,253 tons of crude and refined products were sold. In the year under review, we achieved a milestone of crossing the 200,000 tons mark for fresh fruit bunches harvested with a harvest of 200,097 tons compared with 191,627 tons recorded in 2018. Crude Palm Oil (CPO) produced was 43,757 tons , Refined, Bleached and Deodorised Oil (RBDO) produced was 20,594 tons olein and stearin produced was 7,967 tons," he said.
Meanwhile, the Managing Director of Presco Plc, Mr Felix Nwabuko, reiterated the commitment of the company to enhance Nigeria's foreign exchange earnings and sustain growth.