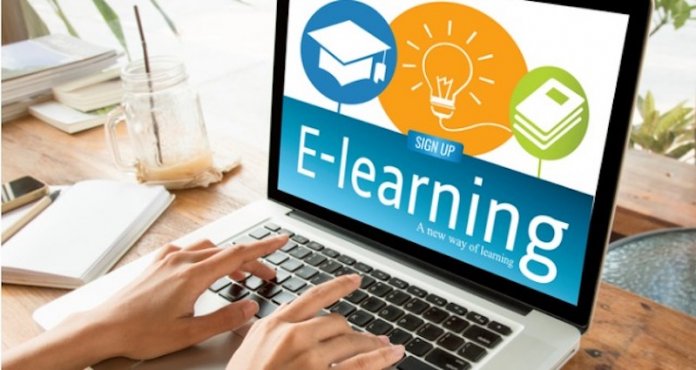 Uchechukwu Nnaike
Following the impact of the COVID-19 pandemic, which affected various sectors of the economy, Nigerian educators and education experts from the public and private sectors recently united at a virtual masterclass to discuss the effect of the pandemic on the sector.
The masterclass, which was part of MTN Nigeria's The Revv Programme, was also organised to fashion out ways to operate a learning system that is without borders and boundaries.
The speakers were: the Senior Special Assistant on Education Interventions to President Muhammadu Buhari, Obafela Bank-Olemoh; the CEO, ULesson Education, Sim Shagaya; Founder/ED, Slum2School Africa, Orondaam Otto; Education Director, Mind Builders School, Bolajoko Falore; Country Manager, Nexford University, Olamidun Majekodunmi; and General Manager, Transformation Office, MTN Nigeria, Babalola Oyeleye.
With the theme 'Education without Borders and Boundaries', the programme is an MTN initiative to help small businesses navigate the effects of the pandemic using a four-pronged approach: masterclasses, access to market, productivity tools support and advisory initiatives.
In his remarks, Bank-Olemoh said one key area Nigerians should expect more funding in the sector, is in the area of devices for digital learning, adding that the federal and state governments, in collaboration with some development partners, are working to make it a reality.
"How do we get affordable devices into the hands of school students?" According to him, the pandemic has meant that stakeholders in the sector have been forced to rethink the workings of the system. "The reality has changed how we do education whether at the state or federal level. Whether we like it or not, we have to provide devices for our children; this is because if something like this happens the second time, we can't make the excuse of not planning for it," he said.
Considering the challenges faced by the sector, the experts agreed that rethinking has become necessary.
Citing a June 2020 article on the effect of the pandemic on the resumption date of schools, he said as at 2010, "there were 782 teachers and 18,296,202 pupils (a ratio of about 1:50) in 39,221 primary schools. For public secondary schools, student enrolment was 5,422,611 and 122,477 teachers (a ratio of 1:45)."
According to Shagaya of ULesson, the figures are in contrast to the recommended number of one teacher to 30 students per classroom. He said the challenge of shortage of teachers that will make a subject teacher offer his expertise across multiple schools, presents an opportunity to education stakeholders to digitise the learning process.
Experts at the masterclass said the only way to bridge the widening gap was for stakeholders and policy makers to find ways to digitise learning.
According to them, the new normal of maintaining social distance means that going forward, governments at all levels will be retooling the learning process to make education digital.