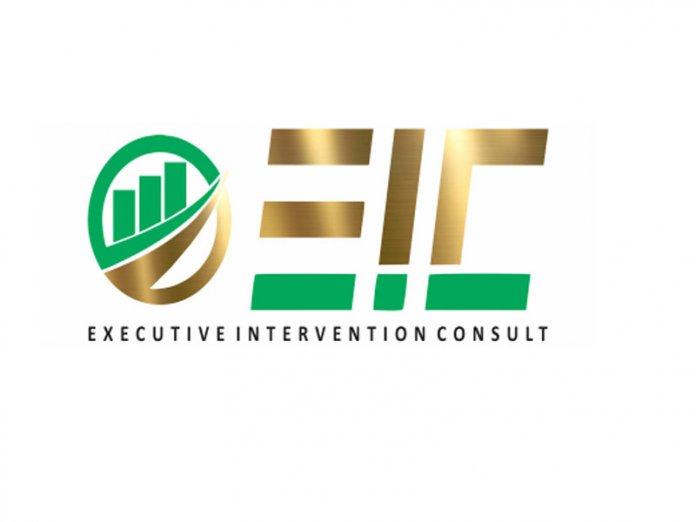 Maduabuchi Ubani
The Executive Intervention Consult (EIC), a consulting firm yesterday launched its operations. The EIC is primarily focused on improving businesses' operational efficiency, help organisations deliver profitability, sustainability and summarily get them back to their full potential. EIC also provide support for organizations interested in buying investment assets such as Investment institutions, Portfolio Managers, Asset, and Fund Managers etc.
Speaking the launch of the firm in Lagos, the Lead Consultant of EIC, Mr 'Leke Olufade, in his address pointed out the need for executive competence in business success and the lack of which has been the bane of business sustainability with retinue of business failure in Africa.
He said the EIC was taking bold step to reverse this narrative by providing executive management skills and competences to organisations and businesses that support them to achieve their objective and satisfy their stakeholders. He expressed EIC's readiness to be the leading turn around consulting firm in Nigeria through executive intervention.
The Principal consultant, Dr. Joe Dada, in his address restated the timeliness of the launch as businesses figure out way out of the current economic challenges in Nigeria which has been further exacerbated by the global COVID – 19 pandemic and its unfolding negative impact on businesses.
He said the EIC was poised to provide effective executive support services by leveraging on people, process and technology with the cream of his experienced and tested professionals in every aspect of business operation management who have acquired executive competences through exposures in the leading corporate culture in Nigeria. They know what corporate performance means and can therefore help unlock it in any situation including those in troubled businesses.
During the launch, the EIC expressed readiness to interact with the business world in the next few months on this initiative through our various platforms and planned activities in reaching out and where you will be able to join hands with us on this promising and value adding journey.
The Lead Consultant also expressed optimism that the EIC would achieve its target as it takes steps to minimise corporate business failure in Nigeria.