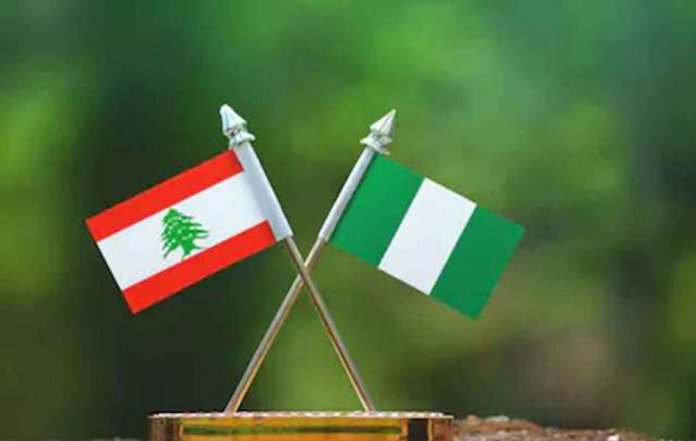 Iboro Otu connects the recent tragedy in Lebanon with the situation in Nigeria which promotes discontent with the economic structure and other socio-political issues
Artyom is the name of a brave Russian character in one the most interesting adventure video games I ever played on PlayStation 4. The video game franchise is known as Metro, it is developed by an Ukrainian company called 4A Games and tells a captivating story about a post-apocalyptic Moscow devastated by nuclear war. Ironically, Metro played out in Lebanon last week with striking similarities, overlapping names and storylines.
Back to real life. Igor Grechushkin, an international businessman, never envisioned he would be this popular, I'm sure many of you have never heard of him until now. He is an adventurous Russian living in the city of Limassol, Cyprus. In September 2013, his ship named, 'Rhosus', sailing under a Moldovan flag, carried cargo from Batami in Georgia to Beira in Mozambique.
Moldova, an Eastern European country and former Soviet Republic, is blacklisted by international naval organizations as most of their ships are considered medium to high risk because of the numbers of inspections and detentions they undergo. As such, it is quite easy to understand why certain businessmen choose to register and sail their ships under the Moldovan flag; because the registration of foreign vessels is effortless due to corrupt practices.
En route to Mozambique, Rhosus's commander called for an emergency stop due to technical problems and docked in Beirut, Lebanon. Upon inspection, it was discovered the ship had other problems and so the Lebanese State Control technicians banned the Rhosus from resuming its voyage. Unable to leave Lebanon, Igor abandoned his ship, crew and cargo. On board the Rhosus was the 2,750 tonnes of Ammonium Nitrate which has since exploded, releasing toxic fumes and killing hundreds, wounding over 5, 000 people with dozens still missing. Many mothers lost their daughters, many fathers have lost their sons. Igor Grechushkin is a father of one, his son's name is Artyom.
Contrastingly, I'm sure many of you have heard of a convenience store called ''Seven-Eleven'' or "7-Eleven"? It is a very popular international convenience chain and got it's name by opening from 7am to 11pm. It has an interesting story. This store actually started out as Tote'm Stores in Dallas in 1927 but it is now Japanese owned. 7-Eleven's business to date is simply about making basic items such as bread and milk very reachable and purchasable in convenience stores. A beginning couldn't be humbler.
Marathon Petroleum Corporation on the other hand is an American petroleum refining, marketing and transportation company spun from Marathon Oil in 2011, it stood as the largest petroleum refinery operator in the United States, with 16 refineries and over three million barrels per day of crude refining capacity. You can't be bigger than that. Marathon Petroleum owns Speedway LLC retail chain which has over 4, 000 retail outlets, it is the second largest retail gasoline and convenience stores in the USA. A humongous beginner.
But check this out, just last week, 7-Eleven convenience store decided to buy out all 4, 000 Speedway retail chains for 21 Billion dollars, and not for the oil, but for the minimarts – in order to use their unique store locations to sell it's 'bread and milk' – with petroleum sales as side hustle. One couldn't make this up. Let me put it this way, 7-Eleven's 'bread and milk' business/market is so successful it doesn't need to sell fuel, it bought the fuel stations at a price of $21 billion in order to sell groceries. If someone ever told Speedway its side hustle would one day make its main petrol business a side hustle, they would've screamed, 'gerarahiaaaaa!'
Why I'm I telling you all these stories? Vision. Vision and Linkages. It doesn't matter who you are, where you are, what you are selling and where you are starting from, what matters is how. What starts well, whatever it is, most usually ends well. I'm wondering what excuse we can give to someone who left oil for bread business, that we are not successful.
Nigeria could have been anything, until the Lebanese came. It was as if our destinies were tied at the umbilicals. We share many similarities; epileptic power supply, a government system mired by graft, sectarianism and corruption, and most importantly, the most industrious, innovative and resourceful people on earth. With all our setbacks, both our peoples have the uncanny ability of turning shit to gold – but only in foreign lands. We give away what's ours and keep what's not. Did the Lebanese government need to keep, for seven years, a ship laden with probably illegal and near nuclear content, in its volatile country? Only they can answer this. All I can say is this; when you play stupid games, you win stupid prizes, but today isn't a day for blame, it's for mourning. Today is Lebanon's, tomorrow might be ours.
Having said all these, I realize there are many missing links in this story and realize it isn't my job to link them. My job is to tell a story. Your job is to connect the dots, or not.
QUOTE
Nigeria could have been anything, until the Lebanese came. It was as if our destinies were tied at the umbilicals. We share many similarities; epileptic power supply, a government system mired by graft, sectarianism and corruption, and most importantly, the most industrious, innovative and resourceful people on earth