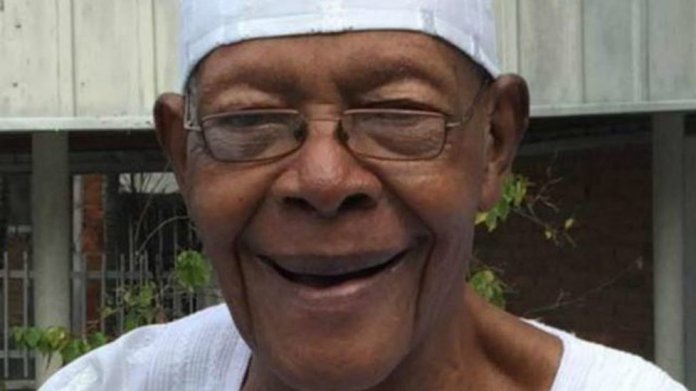 By Udora Orizu
The Speaker of the House of Representatives, Hon. Femi Gbajabiamila, and the Lagos State Governor, Mr. Babajide Sanwo-Olu, have expressed sadness over the passing of elder statesman, Chief Folarin Coker.
Coker, a retired pioneer Permanent Secretary of Lagos State, who was born on July 22, 1923, died on August 12, 2020, according to a statement issued yesterday by Folorunsho Folarin-Coker, on behalf of the Folarin Coker family.
It stated: "A life beautifully lived; it is with a heavy heart and a deep sense of appreciation to Almighty God that we announce the translation to eternal glory of our beloved father, grandfather, uncle and patriot Chief Nathaniel Folarin Coker (OON).
"He died comfortably and peacefully in his sleep in Lagos at 6.45 pm on the 12 of August 2020 at the ripe old age of 97 years.
"His, was a life so beautifully lived which deserves to be beautifully remembered. He dutifully and meritoriously served his state and country in his lifetime, we, his family are very proud of his service.
"We are comforted by the fact that his good name is worth more than gold and that his memory will always be a blessing to each and every one of us all. Burial arrangements will be announced in due course."
The family also requested that all messages and tributes be posted at www.Nathanielfolarin coker.forevermissed.com/about
Meanwhile, in a condolence message by his Special Adviser on Media and Publicity, Mr. Lanre Lasisi, the House speaker said Coker, who was Baba Eto of Lagos and Bobagunwa of Igede-Ekiti would be sorely missed by many Nigerians.
He recalled how the Coker served as the first Permanent Secretary, Lagos State, adding that his service to fatherland would not be in vain.
He condoled with the Coker family, the people and Government of Lagos State over the loss, while praying God to grant the late nonagenarian a peaceful resting place.
Sanwo-Olu in a condolence message issued by his Chief Press Secretary, Mr. Gboyega Akosile, described the passing of the late elder statesman as a great loss to the state and the country.
Sanwo-Olu said Coker was one of the front-runners in the race towards making Lagos a leading state in Nigeria and the West Africa sub-region.
The governor said his contributions to the state's public service as permanent secretary in several ministries were exemplary.
He said the late administrator effectively combined work and social life in a way that impacted the state positively.
Sanwo-Olu said: "The late Folarin Coker lived a very good life. His demise, though a great loss to our dear state, should be celebrated. He served Lagos meritoriously as a public servant in various capacities, contributing his quota to the growth narratives of Lagos.
"The late Chief Coker was also a socialite of note. I remember that as a young man, I always admired his candour whenever he spoke at social gatherings. He was a representation of the true spirit of Lagos.
"His service to our dear state as permanent secretary took him to various ministries such as Education; Youth, Sports and Social Development, Trade, Mines and Natural Resources as well as the ministry of information and tourism, where he contributed meaningfully to the better and bigger Lagos narrative."