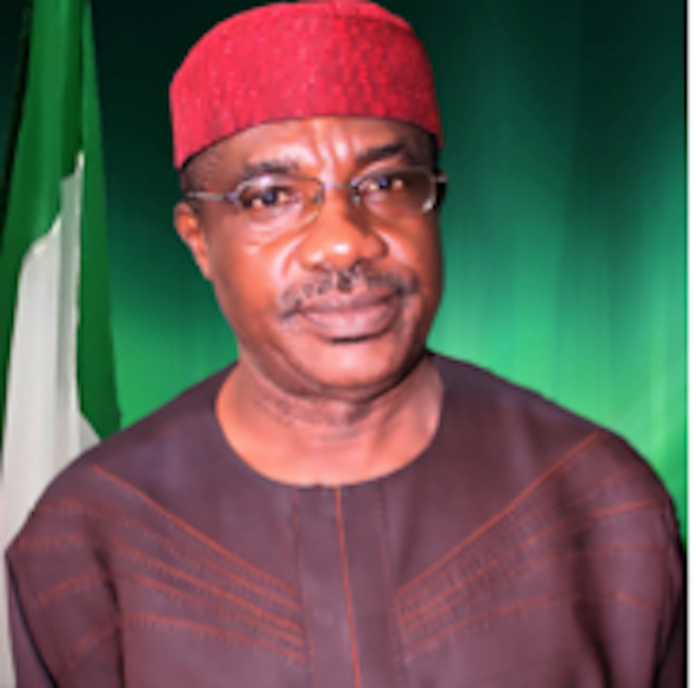 By Emmanuel Ugwu
Healthcare delivery in Arochukwu, Abia State has received a boost following the donation of a brand new ambulance and drugs to hospitals in the area by Senator Mao Ohuabunwa.
The General Hospital Arochukwu received the ambulance fully equipped with state -of -the -art life-saving equipment in addition to medical supplies, while Aro USA Medical Centre got a generating set and large consignment of basic drugs and hospital disposables.
Ohuabunwa who represented Abia North senatorial district in the 8th Senate handed over the items to the management of the beneficiary health institutions through the leadership of Nzuko Aro Worldwide (a pan socio-cultural organisation of the Aro nation).
The immediate past voice of Abia North people in the Senate said he was moved to make the donations to help boost medical services in Arochukwu and environs.
He decried the deplorable condition of Arochukwu General Hospital which.
According to him, the facility has served as referral hospital not only for Aro people but also neighbouring communities across the border with Akwa Ibom State.
The former Senate Committee Chairman on Primary Health and Communicable Diseases said the ambulance and medical supplies worth over N35 million were meant to improve the quality of healthcare services in Arochukwu.
Ohuabunwa said it had always been his desire that efficient and affordable medical services be made readily available in his home town, hence the intervention.
He explained that he used Nzuko Aro Worldwide (a social-cultural organisation of Aro people) to pass the donations to the recipient hospitals for effective supervision.
The former Speaker of ECOWAS Parliament pledged to do more to assist in healthcare delivery efforts in the ancient kingdom of Arochukwu.
He advised Nzuko Aro to prioritise the doctors' quarters in its proposed renovation of the general hospital.
The president of Nzuko Aro represented by the 1st Vice Chairman, Mazi Dozie Udensi, in his response commended Ohuabunwa for the "unprecedented gesture", describing him as a huge asset to the Aro nation.
He assured judicious use of the items by carrying out oversight on the management of both health facilities.
In his remarks the secretary general of Nzuko Aro, Mazi Aniche Okoro, lauded Ohuabunwa for the "historic gesture" and his numerous developmental strides in Aro, adding that the items would tremendously boost health care delivery in the area.