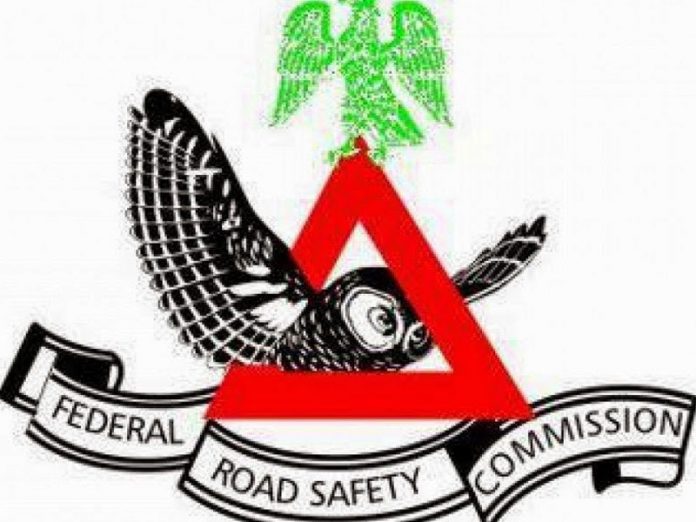 As I conclude my focus on masking the unmask in the face of the growing cases of COVID-19, it is appropriate to first remind you of the fine regime introduced in the United Kingdom to checkmate the spread of COVID-19 which I treated last week. I informed you that the fines regime in the UK is based on the evidence from experts that wearing face mask can stop the spread of coronavirus from one person to another, especially if the person is asymptomatic or is yet to develop symptoms. According to the rule which took effect from June 15, 2020, face masks is mandatory in public places.
The new rule applies on trains, buses, ferries and planes. It however notes that people will not wear face mask inside train stations or bus terminals. The rules stipulate punishment for flouting the rules such as on the spot fines of £100. Defaulters, it also states, would be refused travel while deviants would pay this much for being deviants. The mandate for enforcing this rules rests on British Transport Police. Although the rule is an England-only rule, it expects that Scotland, Wales and Northern Ireland to follow suit. To drive home the rule, there is sustained nationwide awareness. In addition, there is a rule for breaking lockdown which attracts a fine of 60pounds while breaking mandatory 14-day quarantines for travelers coming into the UK attracts a fine of up to 1000pounds
The story in the US is not different. Sheriffs in some parts are mandated to fine defaulters $300.For instance, Californians living in several key Golden State cities stand the risk of coughing out hundreds of dollars in fines if they are seen in public without masks. In Santa Monica, a fine of $100 could be paid for failure to wear a mask or comply with social distancing or keeping at least six feet of distance from others. There are categories of penalties as a second and third violation could result in $250 and $500 fines respectively, while businesses that break the mask or social distancing mandates could receive up to $1,000 in fines.
France and Canada have adopted similar fines regimes to drive enforcement and raise the level of compliance. The fine in France is €135 for no mask on public transport and in stations; such as metro, trains, buses, taxis and even planes with law enforcement officers mandated to enforce these rules but must educate defaulters and given a chance to comply and enforce with fines after refusal to comply. Meanwhile in Toronto Canada, the onus for enforcement is on business owners and operators to create a policy, post signage and ensure face mask compliance to slow the spread of COVID-19. Failure to do this could attract a fine of $1,000 . The authorities focus is on awareness creation.
Health experts globally including our dear country Nigeria are in agreement that face coverings is essentials especially whenever we are outside of our homes and not gathering with people outside of our households. This explains why the Presidential Task Force in Nigeria has consistently drummed the need for strict compliance by all irrespective of status. In Nigeria, the Federal Road Safety Corps which incidentally reports to the Secretary to the Government of the Federation, Boss Mustapha who also doubles as the helmsman of the PTF, has the mandate to enforce not wearing of face mask and non-compliance with social distancing.
Besides the FRSC, several mobile courts have been set up across the states to give bite to compliance. How effective these mobile courts have been in the absence of appropriate and reliable data is not to focus of this piece but it is exciting that the various States agree on the necessity for mobile courts to dispense quick justice to defaulters. All we need in the face of the global status on COVID-19 is to daily fine-tune the strategies and sustain the level of advocacies and awareness
While we strive to stay focus and pray for our fellow citizens to at least place a value on their lives, I must express continuous marvel at the level of irresponsible behavior by a handful like I pointed out a couple of weeks ago. These irresponsible risk driving behavior were visible when I embarked on monitoring along the Abuja Lokoja road especially at Gwagwalada .There, social distancing is seen as taboo among sellers of all sorts while motorists themselves think wearing of face mask is for the protection of those in government and not themselves. It is truly a sad situation but like I told a colleague during a radio interview, it is not a case of ignorance but attitude.
Attitude, I maintain is the biggest headache whether your focus is on traffic mannerisms or on the current COVID-19 pandemic. While we delight in shifting all the blames and responsibilities on government, I must confess , that I have vowed to ensure that I do the right thing in my workplace among my staff and visitors as well as among my personal staff including the ones detailed to perform one task or another even outside the office. I am positive that we can collectively halt the spike in the spread of the virus if we all embrace the mindset to do the right thing and be our brothers' keeper.
As I conclude my x-ray on global efforts to mask the un-mask, I must state clearly that the mandatory use of face mask has not gone well without some level of opposition. There are countries especially within the African continent where human rights activists dragged government to court for what they called, illegal restrictions and illegal mandatory rule on face mask. When Orange County in southern California reviewed its protocols on masks making it mandatory, health officials were threatened with violence leading to the resignation of the health official. But with the upsurge in cases, the dance steps even among politicians in some climes and those strongly opposed to efforts to cuts its spread have changed.