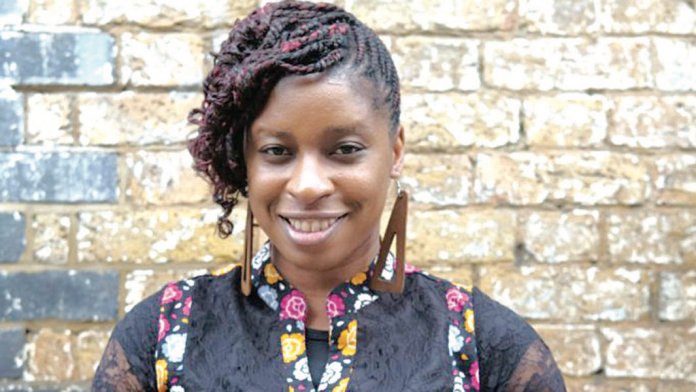 Irenosen Okojie, the winner of the 2020 AKO Caine Prize for African Writing, worth of £10,000, began this journey with her short story, 'Grace Jones.' Just two months ago, she made the shortlist alongside four other writers including the Tanzanian writer, Erica Sugo Anyadike; Nigerian-British writer, Chikodili Emelumadu; Nigerian writer Jowhor Ile and Rwandan-Namibian writer, Remy Ngamije as adjudged by a panel chaired by Nigeria's Kenneth Olumuyiwa Tharp which included the South African broadcast journalist, Audrey Brown; the Irish-Nigerian poet and playwright, Gabriel Gbadamosi; the Ethiopian-born nonfiction editor at the Dutch Council for Culture in the Netherlands and the Kenyan based journalist, podcaster, blogger and editor, James Murua.
It's usually not a question of 'who wins' but 'which work wins' since the coveted prize has been dominated by Nigerian writers over the years, having been won by Helon Habila (2001), Segun Afolabi (2005) E.C Osondu (2009), Olufemi Terry (210), Totimi Babatunde (2012), Tope Folarin (2013) and Leslie Nneka Arimah (2019). For the 2020 edition of the prize, Okojie's short story described as 'radical and risky' scaled through the screening of 131 eligible submissions from 21 countries. The winning piece, 'Grace Jones' is taken from her collection of short stories titled "Nudibranch" published in 2019 by Hachette.
With some elements of pop culture, the winning writer Okojie created a protagonist, Sidra who impersonates the famous Jamaican singer and cross-dresser, Grace Jones. Known for hit songs like "Pull Up to the Bumper" and "My Jamaican Guy," Jones is listed 82nd on VH1's 100 Greatest Women of Rock and Roll. She has had an enormous influence on the cross-dressing movement of the 80s, 90s and 2000s, inspiring several generations of pop artists including Madonna, Diana King, Beyonce and Lady Gaga.
The protagonist in the winning work, Sidra, is a young Martinican woman in London, torn by guilt of losing her entire family in a fire that destroys their flat. Later, she finds emotional release in working as a celebrity impersonator, affording her the luxury of masking her actual emotions.
Trauma as well as identity crisis is undoubtedly a universal theme. With this short story, Okojie consciously documents the contemporary reality that has sparked interesting conversations on the social media. It's interesting see a writer who has moved to Britain from Nigeria since the age of 8 develop such a story that even Nigerian living in his home country can relate to. A case in point is the controversial Nigerian cross-dresser Bobrisky who has been a subject of criticisms, admiration and ridicule for recreating his identity. While his identity may have been associated with commercial reasons, there are some Nigerian cross-dressers who earned such status in response to post-traumatic experience. An example is found in Dapo Adaralegbe, a former student of the Obafemi Awolowo University who has changed his identity to Stephanie Rose. This is the interrogation of the writer in 'Grace Jones' made through a female character, Sidra.
Still, many thought Okojie's depiction of tragedy in 'Grace Jones' draws upon the 2017 Grenfell Tower Fire in London where dozens of people were killed but the writer debunked this in an interview with BBC.
"I'd written it just before Grenfell. It was almost this idea of foreshadowing – sometimes you have an idea that speaks so strongly to you and you don't necessarily know why, and then something happens in the real world that echoes that idea," said the writer whose first novel, 'Butterfly Fish' won a Betty Trask Award in 2016.
"I'm predominantly passionate about writing about black women, and for me it doesn't just mean black women from Nigeria," Okojie said. "I think blackness is fascinating, especially cross-culturally."
A graduate of Communications and Visual Culture at the London Metropolitan University, Okojie is fascinated by human beings and their coping mechanisms. Hence, she weaves her narrative around this weird character in an attempt to give an artistic interpretation to this psycho-social behavior.
Named after the late Sir Michael Caine who was a former Chairman of Booker Plc and Booker Prize Management Committee for 25 years, the AKO Caine Prize for African Writing is an annual literary award for African creative writing. Its main sponsor AKO Foundation primarily focuses on promoting the arts and improving education.