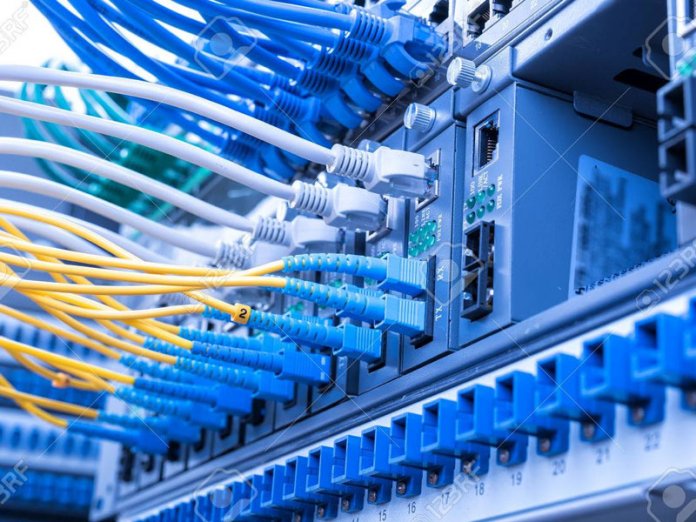 By Emma Okonji
Given the current speed and capacity of cellular networks with Long Term Evolution (LTE) technology and its evolution to 5G, there are opportunities for operators to deliver broadband services to homes and small and medium-sized enterprises economically using the Fixed Wireless Access (FWA), Head of Networks at Ericsson Middle East and Africa, Chafic Traboulsi, has said.
He, however, said about half of all households in the world, numbering over one billion do not have a fixed broadband connection.
Traboulsi, who made the disclosure recently, explained that 5G networks are now being built out with performance and capacity gains available to be tapped by new use cases, insisting that one of the first will be the fixed wireless access
He cited a recent Ericsson Mobility Report, which explained how the fixed wireless access connections were predicted to grow threefold and reach close to 160 million by the end of 2025, accounting for 25 per cent of total mobile network data traffic globally.
Emphasising the fixed wireless access from a broadband perspective, Traboulsi said: "There are approximately two billion households in the world. By the end of 2019, approximately 1.2 billion, which is about 60 per cent had a fixed broadband connection, and by the end of 2025 this will reach approximately 70 per cent. In this context, FWA will represent 10 per cent of fixed broadband connections.
"However, it is worth mentioning that FWA is also seen as a replacement option for around 300 million existing Digital Subscriber Line (DSL) connections.
"Considering the number of FWA connections, many households consist of several individuals using the same connection. However, in the mobile broadband context, there are more connections than individuals. The forecast of close to 160 million FWA connections by the end of 2025, represents approximately 570 million individuals having access to a wireless broadband connection."
He listed three main factors that would drive the FWA market and the uptake of connections to include: Continued demand from consumers and businesses for digital services, driving the need for broadband connectivity; Cost-efficient broadband alternative delivered by fixed wireless access in areas with limited availability of fixed services such as DSL, cable or fiber, thus increasing capacity and allowed by greater spectrum allocations and technology advancements for 4G and 5G networks, as they drive higher network efficiency in terms of the cost per delivered gigabyte; and Fueling broadband connectivity by government, through programs and subsidies, as it is considered vital for digitalisation efforts and economic growth.