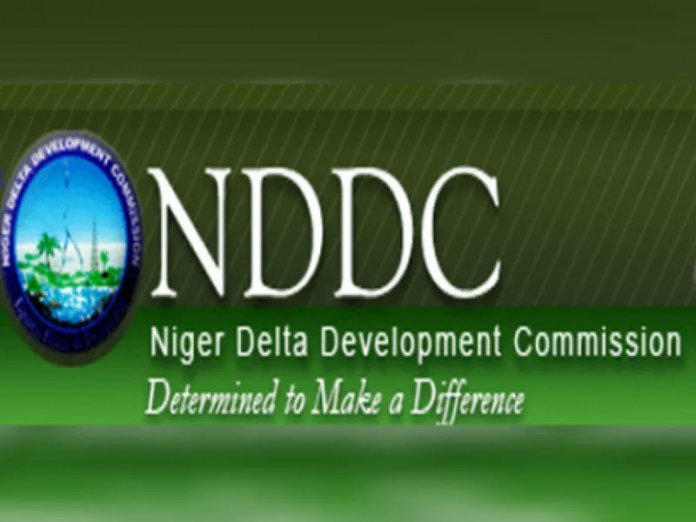 By Deji Elumoye
A former senator accused by the Minister of Niger Delta Affairs, Senator Godswill Akpabio, of collecting contracts from the Niger Delta Development Commission (NDDC), has threatened to sue the minister if he fails to apologise to him.
Senator Sam Anyawu, who represented Imo East senatorial district in the Eighth Senate from 2015 to 2019 said yesterday that he had put his lawyers on notice to approach a court of law and seek redress over what he described as "defamation of character."
He said Akpabio who wrongly accused him must prove beyond doubts that he siphoned funds earmarked for execution of contracts.
According to him, "I have met with my lawyers. I have instructed them to write to Akpabio to withdraw those claims and tender an apology. If he fails to do that, I'll take the necessary steps and institute an action against him.
"My name has been maligned and this is unfair. Even the projects they're referring to in my senatorial district have not been funded till date. How can they accuse me like that?"
The Chairman of the Eighth Senate committee on Ethics and Privileges also said: "I have been calling Akpabio and he has not been picking up my calls. I wanted to personally hear from him before addressing the media. What he said were false and Nigerians should not take it seriously".
"If there are issues, I feel the honourable minister is educated enough and would have said please let us see the projects, the contracts, name of the companies, the bank where the money was paid, CAC is there, why do you have to insult people like that?
I'm no longer in the senate, almost two years, I have left and managing my quiet life and watching what Nigeria will turn out to be. So, if you have issues with the National Assembly members, which I understand since he became a minister he has, that has nothing to do with me."